Dear Students,
Next week may be finals week, but this week is our "week of finals" at CCM -- our final Wednesday night dinner of the semester, our final Mass of the semester, etc.  We know you are busy finishing up your assignments and preparing for exams, but we hope you can take some time to come by and spend some time in fellowship with your CCM family before the semester ends.  Here's what's going on this week.
TUESDAY (Today)

Adoration in the chapel from noon till 12:30.
Community Table volunteer service from 3:30-6:00pm.  Please by at CCM by 3:15 if you need a ride.  Let me know if you can join us!

WEDNESDAY (Tomorrow)

Adoration in the chapel starting at 5:30.
Evening Prayer in the chapel at 6:00.
Supper @ the Center at 6:30.  This will be our last Supper @ the Center of the year.  After dinner, we'll be doing a "Senior Send-off" for members of our CCM family who are graduating.  Please come out and show your support!

THURSDAY

Small Group scripture study meets on the UC Balcony at 5:30pm.
Simply Stitched knitting/crochet group meets at CCM at 8:00pm.

SUNDAY

Rosary & Confession at 3:30pm
Mass at 4:00pm.  Last Mass on campus of the year!
After Mass we will have a small reception for Jackie, who will be receiving her First Holy Communion this Sunday.  Please stay to celebrate with us!
NEXT WEEK
Next week is Exam Week and so we will not be having our regular CCM schedule of activities.  However, the Catholic Student Center and Chapel will be open all next week, so please come by for prayer, if you need a quiet place to study, or just a place to get away from campus for a little while and de-stress.  We will be volunteering at Community Table next Tuesday from 3:30-6:00 for those who can make it.
THANK YOU
Thanks to everyone who contributed in any way to making our fundraising dinner last Friday a success.  We raised over $2000 for our ministry!  Thanks to Fr. Voitus for allowing us to host the dinner at St. Mary's; to our student choir for providing music; to our student speakers, Rebecca and Katelyn; to all our students who helped prepare and serve food, and who stayed to clean up after; to Half Past for providing the food; and most especially to all the parents and St. Mary's parishioners who donated so generously to our ministry.  We couldn't do it without you!
SHARING THE FAITH
Do you ever feel uncomfortable when non-Catholic friends challenge you about your Catholic faith?  Here's a fictional conversation between two friends about praying the rosary and the canon of the Bible.  It shows how two people can talk openly about their differences and remain civil at the same time.  Remember, St. Peter calls us to always be ready to give a reason for our hope, but to do so with gentleness and reverence (1 Pt 3:15).
ON MARRIAGE
At our Credo discussion this past Sunday the topic was marriage, and I know we did not have time to get to all the questions.  The subject of the nature of marriage is a hot button issue today.  Over 10,000 people marched in Washington, DC this past weekend in defense of marriage.  For those who could not be at Credo or who might still have questions, here is an article I put together back in May 2012 when there was a vote on the NC ballot to place a marriage amendment in our state constitution.  Even though that vote was three years ago, the information in the article about the nature and purpose of marriage, and the Catholic Church's teachings about homosexuality are still true and pertinent.  Please give it a read and feel free to contact me if you have any questions surrounding this issue.
I pray that each of you has a blessed week and that you may be free from stress and anxiety at the end of this semester.  Remember that God numbers each hair on your head and never ceases to hold you in His loving care -- that includes during exams and while writing papers, too!  Say a prayer and study well.
God bless,
Matt
--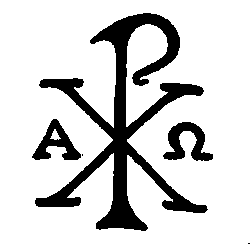 WCU Catholic Campus Ministry
Matthew Newsome, MTh, campus minister
(828)293-9374  |   POB 2766, Cullowhee NC 28723