Dear Students,
I hope your week is off to a great start. The semester is going by quickly - Easter is almost upon us! We are currently in the 5th week of Lent. This coming Sunday is Palm (or Passion) Sunday, when we recount the triumphal entry of our Lord into Jerusalem and His subsequent passion on the Cross. Next week is Holy Week, which includes the Easter Triduum of Holy Thursday, Good Friday, and Holy Saturday. This time at the end of Lent is traditionally called Passiontide, as our focus is shifted even more acutely to Jesus' suffering and death for our sake on the Cross. If you enter the chapel this week you will notice the statues and images are covered, as a sign of our spiritual mourning and increased fasting during this season.
We have a lot going on this week -- please join us for any or all of these events.
TUESDAY (Today)

Adoration in the chapel from noon till 12:30. A half an hour of silent prayer time before our Lord in the Blessed Sacrament.
Community Table volunteer service from 3:30-6:00pm. Meet at CCM by 3:15 to ride over. We are shy of volunteers this week so we could use a few extra hands. Please message Matt if you can come.

WEDNESDAY (Tomorrow)

Adoration in the chapel from 5:30-6:00, followed by Evening Prayer at 6:00 before the Blessed Sacrament.
Supper @ the Center is served up hot at 6:30. Come join us for a free home cooked meal! For our after dinner program this week, to help us prepare for Holy Week, we will show The Passion of the Christ. We will watch the first half of the film during our regular program time of 7:30-8:30. We will pause for a brief intermission and prayer, and allow those who need to leave at 8:30 to do so. Those who wish to stay late will watch the final half from 8:30-9:30.

THURSDAY

Adoration in the chapel from noon till 12:30.
Small Group scripture discussion from 5:30-6:30 on the 2nd floor of the UC (on the balcony if the weather is nice).

FRIDAY

Spring Retreat begins this Friday evening. Please pray for those on retreat with us this weekend. (Retreatants, check your email for information).
40 Hours of Adoration at St. Mary's begins at 5:00pm and concludes on Sunday morning at 8:00am. You are most welcome to come by the parish at any time (especially the late night hours) to join in prayer. You can find a schedule that includes Liturgy of the Hours and other devotions in this week's parish bulletin online.

SATURDAY

Spring Retreat and 40 Hours Adoration continue.

SUNDAY

Confession/Rosary at 3:30pm.
Mass at 4:00pm. For our Palm Sunday Mass we will begin outside in the parking lot and have a procession into the chapel.
Credo from 5:15-6:30. Our discussion topic this week will be the Eucharist. Please come with questions!

NEXT MONDAY

Small Group scripture discussion at 10:30pm in Starbucks.
Please note that next week there will be no Supper @ the Center on Wednesday due to Easter Break. There will be no Mass on campus on Easter Sunday.
FAITH FACTS
This Wednesday, March 25, is exactly 9 months before Christmas. No, I am not telling you this so you can get an early start on your Christmas shopping. March 25 is when the Church celebrates the Annunciation -- the angel Gabriel's appearance to the Virgin Mary announcing that she was to conceive of the Holy Spirit and bear a Son.
The Annunciation is a Solemnity, which means when it falls during Lent (as it does this year), our Lenten penance obligations are lifted. As the feast forecasts the great joy of Christmas, it is like a little taste of Christmas during Lent. Many cultures mark the day with special food - especially food that one would otherwise have traditionally given up during Lent. In Sweden, waffles were traditionally served on this day; in fact it is still called Vaffeldagen in that country.
More important than being a day to eat waffles in Sweden is the fact that this day marks the event of Jesus' conception in the womb of Mary. This is the day of the Incarnation, when the divine logos became flesh for us. When this is remembered, this foretaste of Christmas no longer seems out of place during Lent. We should meditate this week upon the coming of God among us as a babe in His mother's womb, in order that He might suffer and die for us on the Cross of Calvary, so that we may be glorified with Him in His Resurrection.
If you can, please come early this week for supper on Wednesday and join us at 5:30 in a time of Adoration in honor of the Annunciation. We will begin by praying the Angelus, a traditional prayer recalling the events of the Annunciation, and end with Evening Prayer from the Liturgy of the Hours. If you would like to make it to Mass, Fr. Voitus will be celebrating Mass at 5:00pm at St. Mary's. Either way, we hope this day is a special blessing for you as we prepare for the end of Lent and the start of our Easter celebration.
God Bless,
Matt
--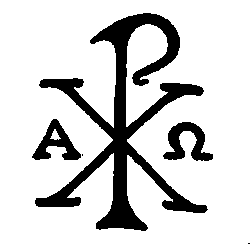 WCU Catholic Campus Ministry
Matthew Newsome, MTh, campus minister
(828)293-9374 | POB 2766, Cullowhee NC 28723