Welcome back from break, students! I hope you had a relaxing and enjoyable Spring Break. Today is the feast of St. Patrick. Are you wearing green? This custom comes from the tradition which has St. Patrick using a shamrock to teach people about the Trinity (the shamrock has three leaves on one stem, just as the Trinity is three Persons in one God). The Irish would wear a green shamrock pinned to their clothing on his feast day to remind them of this teaching. Eventually this turned into just wearing anything green.
More on St. Patrick at the end of this e-mail. First, here is this week's schedule.
TUESDAY (today)

Adoration in the chapel from noon to 12:30.
Community Table volunteer service from 3:30-6:00. Meet at CCM by 3:15 for a ride over. Please let me know if you plan on joining us so we can make sure you get a ride.

WEDNESDAY (tomorrow)

Evening Prayer in the chapel at 6:00pm.
Supper @ the Center at 6:30. After our home-cooked meal, Katelyn and Joseph will lead us in a program about Mary. One of her important feast days is coming up - March 25 is the Annunciation. Why does Mary have such a large role in the Catholic faith? What do we really believe about her? What does this tell us about Jesus? Come find out!

THURSDAY

Adoration in the chapel from noon to 12:30.
Small Group scripture study from 5:30-6:30 on the UC second floor.
Simply Stitched knitting and crochet group meets at 8:00 at CCM.

SUNDAY

Confession and Rosary at 3:30pm
Mass at 4:00pm
Credo after Mass until 6:30. Our discussion this week will be about baptism and confirmation, two of the sacraments of initiation into the Church. Why are they important? Why are they distinct? Come with your questions!

NEXT MONDAY

Small Group scripture study meets at Starbucks at 10:30pm. This will be the new regular time and location.
SPRING LAKE RETREAT
March 27-29. Currently all spots are full. Those who signed up need to bring their $20 registration to me this week. If any spots open up I will post it on
Facebook
.
FAITH FACTS - ST. PATRICK
St. Patrick's Day has turned into an Irish cultural holiday in America (which sadly to some people means a "drinking holiday"). But did you know St. Patrick wasn't even Irish? He was born in Britain (some say near Dumbartonshire, Scotland), and captured as a youth and sold as a slave into Ireland. Ireland was pagan at the time, but there must have been some Christian influence there because Patrick converted to Christianity during his captivity. He escaped around age 20 and returned to his homeland. He studied for the priesthood and was eventually ordained a bishop. He was sent by the Church back to Ireland, the land of his captivity, as a missionary. He spent the last 40 years of his life there, preaching the gospel and founding churches.
March 17 is celebrated as his feast day because that is the anniversary of his death - his "birthday" into heaven. On the general Church calendar, his feast is considered a commemoration, which is a rather low-level celebration. In fact, during the season of Lent, commemorations are not really celebrated at all. But in some places in the world, including Ireland, St. Patrick's feast day is kept as a solemnity, the highest level of feast day. When a solemnity falls during Lent, it gives a sort of reprieve from the Lenten fasting, which explains why St. Patrick's day became such an important cultural celebration in Ireland. That tradition of festivity carried over into the United States with the waves of Irish immigrants in the 19th century.
In the United States, though, March 17 is still only a commemoration on the Church calendar. We do have two other solemnities coming up soon, though - the feast of St. Joseph on March 19 and the Annunciation on March 25. So feel free to let up a bit on your Lenten fasting on those two days!
Christ with me, Christ before me,

Christ behind me, Christ within me,

Christ beneath me, Christ above me,

Christ at my right, Christ at my left,

Christ in the fort,

Christ in the chariot seat,

Christ in the poop deck,

Christ in the heart of everyone who thinks of me,

Christ in the mouth of everyone who speaks to me,

Christ in every eye that sees me,

Christ in every ear that hears me.
--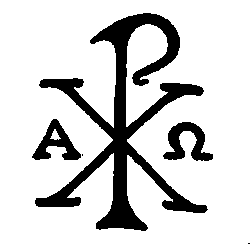 WCU Catholic Campus Ministry
Matthew Newsome, MTh, campus minister
(828)293-9374 | POB 2766, Cullowhee NC 28723