Dear Students,
I know this is a crazy week for many of you as you try to catch up with school work after last week's snow days before heading off for Spring Break. I'll be praying for you this week, and remember that the chapel is always open if you need quiet prayer time. God speaks to us in the silence of our hearts, and it can be hard to find that silence during busy times.
Most of you will be going off campus for break. Please travel safely. My family will have a very eventful Spring Break, as we will be welcoming our sixth child into the world on March 12. I ask for your prayers for a safe delivery and health for mother and baby. Our other children cannot wait to meet their new sibling!
Rather than taking a congruous length of time off for paternity leave, I have arranged to take my leave in smaller chunks for the duration of the semester. That means after Spring Break I will be taking one or two days off per week to be home with my family. It should not effect our campus ministry schedule much, but it does mean that you'll be less likely to find me in my office if you just pop in. So be sure to message me if you need to set up a time to chat. I'm only a text, email, phone call or Facebook message away. :-)
Without further adieu, here is this week's schedule...
TUESDAY (Today)

Adoration in the chapel from noon till 12:30.
Community Table volunteer service from 3:30-6:00. Meet at CCM by 3:15 for a ride.

WEDNESDAY (Tomorrow)

Evening Prayer in the chapel at 6:00.
Supper @ the Center at 6:30. Kristen and Katelyn are making homemade calzones for us. I can't wait! After dinner, our program will be about Reconciliation. Lent is a penitential season, when the Church encourages us especially to examine our conscience, repent of our sins, and make a return to the Lord. For some of us, maybe it has been a long time since we went to confession. We'll discuss this sacrament and give some tips about making a good confession. Sacramental Bonus: we will have Fr. Peter Shaw, pastor of St. Joseph's in Bryson City, joining us, and he will be available during and after the program to hear confessions for any who wish to take advantage of the opportunity.

THURSDAY

Adoration in the chapel from noon till 12:30
Small Group scripture study/discussion from 5:30-6:30 in the UC, 2nd floor.

FRIDAY

Adoration in the chapel from 3:30-4:00pm.

SUNDAY

No Mass or Credo on campus this week, due to Spring Break. Mass times at St. Mary's for Sunday morning are 9:00 and 11:00.
A NOTE ABOUT SMALL GROUPS
Our Monday night small group is changing it's normal meeting time and location. After Spring Break, Monday's small group will meet at Starbucks at 10:30pm. We hope this new time and place will enable more people to participate. Please come, and bring a friend! Thursday's small group will remain at 5:30 on the 2nd floor of the UC (though if the weather is nice, they may move outside to the balcony).
SPRING LAKE RETREAT
Our Spring Lake Retreat is set for March 27-29. We will once again be staying at the Ramsay's lake house (about 15 minutes from campus) - thanks to the generosity of St. Mary's parishioners, Dr. and Mrs. Ramsay. The theme this year will be "Reasons Why" and you will have the chance to hear some of you fellow students talk about the reasons why they have chosen to remain (or to become) Catholic in their college years. It's going to be an amazing retreat. Registration is $20. Space is limited to 16 students and as of today only a few spaces are left. Contact me ASAP to register!
FAITH FACTS
Christians are joy-filled people, right? So does that mean Christians are supposed to always be smiling and happy? Does that mean Christians shouldn't ever be in a bad mood? Or grieve? Is sadness a sin? I talked about this in a special blog post this past week. In case you missed it,
here's a link
. Check it out. I even used an animated gif, so I am anticipating a grammy for special effects. :-)
Have a wonderful break, and I'll see you all back in Cullowhee in a couple of weeks!
Pax Christi,
Matt
--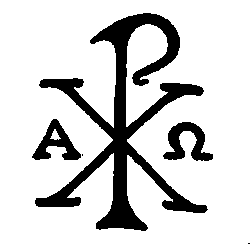 WCU Catholic Campus Ministry
Matthew Newsome, MTh, campus minister
(828)293-9374 | POB 2766, Cullowhee NC 28723