Dear Students,
We are looking forward to seeing you back in Cullowhee this coming weekend!  We hope you have had a wonderful holiday season with your family and friends and are coming back to campus refreshed and ready for a new semester.
We will be offering Mass on campus this Sunday at 4:00pm and hope to see you all there.  
A reminder, too, that parking stickers are available for our CCM parking lot for the spring semester.  $50 per semester, available at CCM.  
Here is a preview of next week's schedule.
SUNDAY
Rosary/Confesion at 3:30pm.
Mass at 4:00pm.
Credo at 5:15pm.  Our Credo discussion topic will be the role of the conscience.  If you have questions about the role of conscience in making moral decisions, please bring them!  It should be an interesting discussion.
TUESDAY
3:30-6:00pm.  Community Table volunteer service.  Help us serve a hot meal to those in need in our area.  Meet at CCM by 3:15 for a ride over.  We'll be back on campus around 6:00.  Space is limited, so please let us know if you plan on volunteering.
WEDNESDAY
6:00pm: Vespers (Evening Prayer) in the chapel.
6:30pm: Supper @ the Center.  A free, home-cooked meal served family style.  Come for fellowship, fun and faith.  We'll have a light program after to kick off the new semester and reconnect after our break.
THURSDAY
Adoration from noon-12:30 in the chapel.  Come spend 30 minutes in silent prayer with our Lord in the Blessed Sacrament.
SMALL GROUPS
Our small group Bible studies will begin the second week of the semester.  Stay tuned for a posted schedule.  
UPCOMING EVENTS
Give Your Heart Away is a Christian service weekend put on by Catholic Campus Ministries of the Diocese of Charlotte.  The dates this year are Feb. 13-15, at the Catholic Conference Center in Hickory, NC.  We'll be doing service work at various locations around Hickory as well as prayer and fellowship with students from colleges and universities across the Diocese.  Registration information will be posted soon.  Save the date!
We pray that you enjoy these last few days of vacation and have safe travels back to campus.  See you soon!
God bless,
Matt
--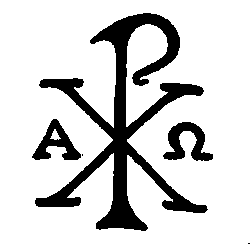 WCU Catholic Campus Ministry
Matthew Newsome, MTh, campus minister
(828)293-9374  |   POB 2766, Cullowhee NC 28723