Good morning, students!
I hope your week is off to a good start. We have lots of opportunities for you at Catholic Campus Ministry this week. Before we get to our schedule, here's a thought for today: When you pray, "Lord, have mercy on me, a sinner," you are not imploring God to do something He is not already inclined to do. Rather, you are inviting Him to do what He has been longing to do.
Here's what's going on this week...
TUESDAY (Today)
Adoration in the chapel from noon till 12:30.
Community Table volunteer service from 3:30-6:00. Meet at CCM by 3:15 for a ride over. We have room for a couple more students as of this morning. If you'd like to go please contact me so I'll know who to look for. Email ccm@wucatholic.org or leave a message on our Facebook group.
Vespers (Evening Prayer) in the chapel at 6:00pm. Wednesday is the feast of St. Thomas Aquinas, who, among other things, is patron saint of students. Did you know that St. Mary's has a first class relic of St. Thomas? To honor his feast day, Father Voitus will bring the relic to campus for veneration during our Evening Prayer service, which he will lead. Don't miss this special opportunity! (If you are unfamiliar with the practice of venerating relics, take a look at this article).
Supper @ the Center from 6:30-8:30. Kristen and Jessica are putting together a delicious taco bar for us this week. That's right - it's "Taco Tuesday - on a Wednesday!" After dinner, Shawn and Joseph will give us an informative presentation about the role of music in the liturgy with examples of some of the different types of music from various times and places in the Church.
THURSDAY
No Adoration this Thursday
Small Group meets at 5:30 on the 2nd floor of the UC to pray, read and discuss the coming Sunday scriptures.
Simply Stitched meets at 8:00pm at CCM. Even if you don't knit or crochet, you are welcome to come and learn! Guys and gals are welcome!
FRIDAY
Game Night at St. Mary's starting at 6:00pm. A fun night of board games and other amusements. The parish is providing drinks, popcorn and pizza, as well as several board games. You are welcome to bring your own games to play. Come spend a relaxing evening with parish families. My family will be there! (I suggest using our Facebook Group to arrange a carpool).
Confessions/Rosary at 3:30pm.
Mass at 4:00pm.
Credo discussion after Mass. This week we will talk about moral issues of life & death. Is killing ever justified? Why do we believe life is sacred? What about mercy killing? Self defense? The death penalty? Is there such a thing as "just war"? Come with your questions, it is sure to be a good discussion.
NEXT MONDAY
Small Group meets at 6:30pm in the Balsam Lobby to pray, read and discuss the coming Sunday scriptures. All are welcome!
ALSO NEXT WEEK
Cat Fair is coming up on Thursday, Feb. 5, in the UC Grand Room from 12:00 till 3:30. We'll have a table set up, and could use some volunteers to help staff the table. Contact me if you can spare any time to come represent CCM.
Until next week!
Pax Christi,
Matt
--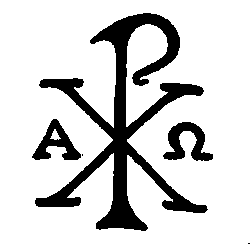 WCU Catholic Campus Ministry
Matthew Newsome, MTh, campus minister
(828)293-9374 | POB 2766, Cullowhee NC 28723