Dear Students,
I hope your week is off to a great start and you all enjoyed your day off classes yesterday.  It was great to see so many of you this Sunday at Mass and afterwards for our Credo discussion.  We have many opportunities this week for you to engage your faith, but first we want to invite you to Give Your Heart Away!
GIVE YOUR HEART AWAY
This is the final week to register for our annual diocesan service weekend for college students.  Give Your Heart Away is a weekend of prayer, reflection, and Christian service to the community that brings together students from universities and colleges across the Diocese of Charlotte.  We will gather at the Catholic Conference Center in Hickory, NC, to provide service for many programs and outreaches in the region. Past service sites have included a women's outreach center, nursing homes, advanced care facilities, upcycling centers, trail maintenance, and more.  The weekend also includes Mass, Adoration, opportunities for confession, prayer and fellowship.  The dates are Feb 13-15 and the registration fee of $50 covers your meals and lodgings for your time there.  We will have a carpool leaving from WCU after classes that Friday and we hope you'll be in it!  Registrations must be submitted by the end of this week.  You may do so online at 
http://www.catholiconcampus.com/gyha
 (those who have already registered online should remember to bring their registration fee to me in person - your registration is not final until the fee has been paid).  
Now for this week's CCM activities...
TUESDAY (Today)
Adoration in the chapel from noon till 12:30 - half an hour of silent prayer.  All are welcome to join us.
Community Table Volunteer Service from 3:30 till 6:00.  Those needing a ride to Community Table please meet at CCM by 3:15.  We can take 4 to 6 people.  As of this morning we have room for a couple more so please contact me if you'd like to join us.
WEDNESDAY
Vespers (Evening Prayer) in the chapel at 6:00pm.
Supper @ the Center at 6:30.  This week we are serving breakfast for dinner!  After dinner, we'll test your knowledge of the Catholic faith with Catholic jeopardy.  There will be plenty to eat, and plenty of laughs, so we hope you join us.
THURSDAY
Adoration in the chapel from noon till 12:30.
Small Group scripture study in the 2nd floor of the UC from 5:30-6:30.  Get a preview of this Sunday's scripture readings and discuss them with your peers.
Simply Stitched meets from 8:00-9:00 at CCM.  Anyone who knits, crochets, or wants to learn how is welcome to come (we have guys as well as gals).  Items made are donated to local charities.  
SUNDAY
Confession/Rosary at 3:30pm.
Mass at 4:00pm.
Credo after Mass until about 6:30.  Our discussion topic for Credo this week will be "Family & Social morality."  What are your moral duties towards your family?  How does this expand out to society as a whole?  We'll base our discussion around the 4th commandment to honor your father and mother and talk about what this means for us not only as individuals but for our society and culture in general. Come with questions!
NEXT MONDAY
Small Group scripture study from 5:30-6:30 in the Balsam Lobby area.  
Looking ahead...
SPRING RETREAT
Our Peer Ministry team has set the date for this year's Spring Retreat for March 27-28.  I know that seems a long ways off, but it will be here before you know it.  More information will follow, but go ahead and mark the date on your calendar.  
Finally, a reminder to all of you that the Catholic Student Center is open for your use.  Please take advantage of it!  We have comfy couches to nap on, quiet places to do your homework, free WiFi, great Catholic books to peruse, and of course a chapel for whenever you need a quiet place to pray.  I'm frequently there during the day, and you are welcome to come by my office to chat at any time.  My door is open.
Pax Christi,
Matt
--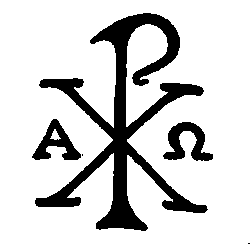 WCU Catholic Campus Ministry
Matthew Newsome, MTh, campus minister
(828)293-9374  |   POB 2766, Cullowhee NC 28723