Good morning, students! Next week may be finals week, but this week is a week of finals in another sense. We will have our final Wednesday dinner together and our final Mass on campus of the semester. We hope you can come out to celebrate the end of the year with us!
Here is this week's schedule...
TUESDAY (TODAY)
Adoration in the chapel from noon till 12:30.
Small Group scripture study in Balsam Lobby from 6:30-7:30.
WEDNESDAY (TOMORROW)
Vespers in the chapel at 6:00pm.
Supper @ the Center at 6:30pm. This week Pasquale & Trevor are our chefs, and they will be cooking up a feast of chicken parmesan (eggplant parmesan for the vegetarians), and Bekka is whipping up a special dessert. After dinner we will celebrate our annual End of Semester/Advent/anticipatory Christmas party. This will consist of:
1. Grinchy Gift Exchange! To participate, please bring a wrapped gift of $5 or less value.
2. Caroling across campus! After our gift exchange we'll raise our voices in cheer as we process all around campus spreading holiday joy to unsuspecting bystanders.
THURSDAY
Adroation in the chapel from noon til 12:30.
Small Group scripture study on UC Balcony from 5:30-6:30.
FRIDAY
St. Nicholas Day party at Father's House! St. Mary's at 5:30pm. Meet at CCM by 5:00 for a ride over.
We will begin with Mass at St. Mary's at 5:30, and then walk over to the rectory where we will help Father Voitus decorate his many and varied Christmas trees. Father's holiday decorations are the stuff of legend, so he needs our help getting everything set up. He's providing dinner - we are to bring the cheer!
SUNDAY
Confession/Rosary at 3:30.
Mass at 4:00. Last Mass on campus of the semester!
Credo from 5:15-6:30. Last Credo discussion of the semester! We'll continue our discussion on Catholic morality. Please join us!
FAITH FACTS
Advent Traditions. If you are looking for ways you can keep the spirit of Advent this year, check out this article for some great ideas!
Our prayers are with all of you as you make your own preparations for the end of the semester. Please try to take some time in all the business of this time of year to remember to prepare your souls to welcome Christ!
Pax Christi,
Matt
--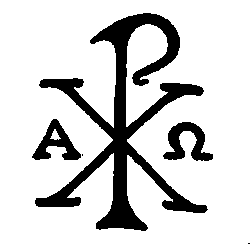 WCU Catholic Campus Ministry
Matthew Newsome, MTh, campus minister
(828)293-9374 | POB 2766, Cullowhee NC 28723