Good morning students, on this Feast Day of Sts. Simon and Jude, Apostles! Please join us in offering thanks to God for a wonderful weekend retreat at Folly Beach. We could not have asked for better weather, a better group of students, or a better time of fellowship with one another and with God.
For those who were unable to be with us on our Fall Retreat (or for those who were and just couldn't get enough) we have another retreat opportunity coming up next month for you. The annual
College Discipleship Retreat
sponsored by the Diocese of Charlotte is Nov. 21-23 in Black Mountain, NC. The theme of the retreat is "The Joy of the Gospel." We will have students participating from colleges and universities from across the Diocese, so this is a wonderful chance for you to get to know fellow Catholic students and campus ministers from other schools. The cost is $50 (sponsorships available), and the registration deadline is Nov. 7
so don't delay!
(I know we have students in the marching band who are leaving for NY on that Sunday. We will be back before lunch on Sunday the 23rd, so please don't let the NY trip stop you from registering -- we'd love to have you with us!)
Now for this week's schedule...
TUESDAY - TODAY
No Adoration today
Small Group scripture study at 6:30pm in Balsam Lobby.
WEDNESDAY - TOMORROW
Vespers at 6:00pm in the chapel.
Supper @ the Center at 6:30-8:30pm. Jessica Keene is cooking for us this week. Also, many students are coming in their Halloween costume, so if you have a costume you'd like to show off, please feel free to wear it! Fr. Voitus will join us after dinner to lead a discussion about the various Catholic customs around All Saints Day and All Souls Day, which we celebrate this weekend (and which are the origins of Halloween).
THURSDAY
Adoration from noon till 12:30 in the chapel.
Small Group scripture study at 5:30 on the UC Balcony.
SATURDAY
Football Parking Fundraiser. We need volunteers to help take money and park cars before the football game. Please contact me if you can spare a couple of hours before the game to help CCM!
SUNDAY
Confessions & Rosary at 3:30pm
Mass at 4:00pm
Credo at 5:15-6:30. Our topic for the coming week will be on the forgiveness of sins. Famous Catholic convert G. K. Chesterton was once asked why he become Catholic. His one-line answer was, "To get my sins forgiven!" Come learn about the importance of forgiveness after Mass, and bring your questions!
NEXT MONDAY
Simply Stitched meets at Alex Cassell's house at 8:00pm. Meet at CCM at 7:45 if you need a ride.
A NOTE ABOUT COMMUNITY TABLE
We are scheduled to volunteer at Community Table every Tuesday afternoon during the month of November. Please meet at 3:00 at CCM for a ride over. We'll be back on campus shortly after 6:00. Remember to wear close toed shoes, tie back any long hair, and no tank tops.
FAITH FACTS
What are the Catholic origins of Halloween?
Many Christians today seem to eschew the observance of Halloween as a pagan holiday. However, it has its roots in the Christian practice of the Catholic Church (though many of those roots are obscured by modern secular observances of the holiday, just as they are for Christmas, Easter, etc.). What are those Catholic roots of Halloween? Fr. Steve Grunow answers this and other questions in this article, entitled,
"It's Time for Catholics to Embrace Halloween."
Until next week!
God Bless,
Matt
--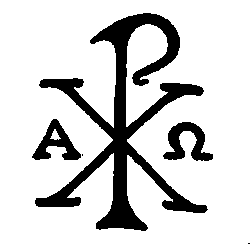 WCU Catholic Campus Ministry
Matthew Newsome, MTh, campus minister
(828)293-9374 | POB 2766, Cullowhee NC 28723