Good rainy morning, students! I'd say right about now the freshmen are learning that WCU really stands for "We Carry Umbrellas." We invite you to come stay dry at CCM this week. Come by and pray the rosary in the chapel, for today is the memorial of Our Lady of the Rosary (more on that at the end of this email). Or just come by for a cup of coffee or a mug of hot tea, or just to see who else is hanging out. A couple of times last week students held impromptu movie nights, announcing them on our
Facebook Group
. We love seeing students make CCM their home away from home!
We have some great things going on this week. Here is what's coming up.
TUESDAY - TODAY
Adoration from noon till 12:30 in the chapel. Join us for thirty minutes of silent prayer before the Blessed Sacrament.
Community Table service is this afternoon. This is our first week volunteering for this wonderful local food charity. Those signed up to help please be at CCM between 3:00 and 3:15. We need to leave campus no later than 3:15, and will be back on campus between 6:00 and 6:30 (at the latest). Remember to wear close toed shoes. We currently have room for one more volunteer so let me know if you are interested. We hope to be able to do this each week, so let me know if you are interested in future Tuesdays.
Small Group Scripture Study & Discussion at 6:30pm in Balsam Lobby.
WEDNESDAY -TOMORROW
Vespers (Evening Prayer from the Liturgy of the Hours) at 6:00pm in the chapel. You don't have to be a monk to pray like one!
Supper @ the Center from 6:30-8:30pm. This week Danny and Joseph are making enchiladas for us! Yum! After, Ann Marie will lead us in a discussion about Respecting Your Body. We hope you can join us.
THURSDAY
Adoration from 2:00-2:30pm. NOTE THE TIME. (I have an off-campus meeting earlier in the day, and so we are rescheduling the Adoration time for this week only).
Small Group Scripture Study & Discussion at 5:30pm on the UC Balcony (meet just inside on the 2nd floor if it's raining).
SATURDAY
Football Event Parking. Noon till 3pm. If anyone will be remaining on campus this weekend and is available to help with our pr-game event parking fundraiser please let me know! We could use the help!
SUNDAY
PLEASE NOTE:
There will be no Mass on campus this Sunday due to Fall Break. For those staying in the area over break, Sunday Mass at St. Mary's is at 9:00am & 11:00am. If you need a ride from campus (or can offer a ride) please post to our
Facebook Group.
NEXT WEEK
Our regular schedule of CCM activities is on hold next week during Fall Break. Enjoy your break, everyone!
BEACH RETREAT - OCT 24-26
As of today, we only have six spaces available for our Fall Beach Retreat. Registration is $50 (sponsorships available).
You can register online by clicking here.
Please register by the end of this week
. We will continue taking registrations until all slots are filled, but we will be putting in our t-shirt order on Friday and so we cannot guarantee a retreat t-shirt for any who register after that time. We all know part of the reason to go on retreat is to get the cool t-shirt, right? But the more important reason is to take a break from your day-to-day distractions and stress and spend some time reconnecting with God, energizing your faith, and making some great CCM friends in the process. We hope you can join us!
FAITH FACTS
Today, Oct. 7, the Church celebrates the memorial of Our Lady of the Rosary. This memorial has been celebrated since 1571 when Pope St. Pius V commanded that it be celebrated on the anniversary of the victory of the Christian fleet over the Ottoman Turkish invaders at the naval battle of Lepanto on this date. That victory was attributed to Christians praying the rosary in advance of the battle.
There are two elements involved in praying the rosary: vocal prayer and meditation on the mysteries of the life of Christ. The rosary is a Marian devotion, but as Mary wants only to lead us to her Son, so Marian devotions should also lead us to Christ. We encourage you to pray the rosary today and ask Mary's intercession in protecting those Christians currently suffering persecution in the Middle East. If you don't know how to pray the rosary, there is a "how to" sheet linked to below which you can print out. You can also come by CCM and pick up a pamphlet on the rosary, or ask me or one of the other CCM students.
I hope you each have a wonderful Fall Break and I look forward to seeing you back in the 'Whee the following week at Mass on Oct. 19.
Pax Christi,
Matt
--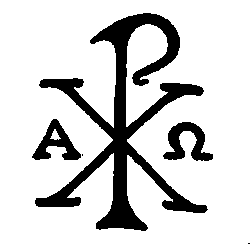 WCU Catholic Campus Ministry
Matthew Newsome, MTh, campus minister
(828)293-9374 | POB 2766, Cullowhee NC 28723