Praised be our Lord and Savior Jesus Christ!  Today is the memorial of St. Jerome, a priest and doctor of the Church.  The title "doctor of the Church" is granted to those who have made an especially noteworthy contribution to the theological understanding of the Catholic Church.  In St. Jerome's case it is a title well deserved, for he spent 30 years of his life translating the holy scriptures into Latin from their original languages, making them more accessible to Christians in the west.  He also wrote many commentaries on the books of scripture.  A scholar such as St. Jerome would make a good patron for any college student, so why not ask for his intercession the next time you are having a hard time hitting the books?
Here is this week's schedule at Catholic Campus Ministry.
TUESDAY - TODAY
Eucharistic Adoration from noon till 12:30.  Come for half an hour of silent prayer in our chapel.
Small Group scripture study & discussion from 6:30 to 7:30pm in the Balsam Lobby area.  
WEDNESDAY - TOMORROW
Vespers at 6:00pm in our chapel.  Evening Prayer service from the Liturgy of the Hours.
Supper @ the Center.  Free home-cooked meal starting at 6:30pm.  Our after-dinner program this week will be led by Bekka Mayen, and will be on "Taming Your Tongue."  I know we all need to work on that from time to time, so this should be an interesting discussion.  We hope to see you there.
THURSDAY
Eucharistic Adoration from noon till 12:30 in the chapel.
Small Group scripture study & discussion from 5:30 to 6:30pm on the UC Balcony.  (Meet inside the 2nd floor if raining).
SATURDAY
CCM Homework Support Group at 4:00pm.  Several students have decided to encourage one another to complete their homework on Saturday so that they can better keep Sunday as a day of rest.  To help achieve that, they are gathering on Saturday afternoons at CCM for a homework & study party.  Everyone is invited.  The group may also have dinner together or watch a movie after the work is done.
SUNDAY
Life Chain from 2:30-3:30pm in downtown Sylva.  Meet at the Courthouse to join others from area churches (including many from St. Mary's) in this one-hour silent witness for the dignity of all human life.
Rosary at 3:30pm in the chapel.  Note, Father Voitus will not be available for confessions before Mass this week due to participation in the Life Chain. He will be available for confessions immediately after Mass for any who need it.  
Credo from 5:15 to 6:30pm.  This week's topic for discussion will be the Holy Spirit.  In many ways the Spirit is the most mysterious Person of the Holy Trinity, yet He is the one we have the most direct experience with in the Church today.  Come learn about the Advocate and Paraclete who Christ promised to send us.  Bring your questions!
NEXT MONDAY
Simply Stitched meets at Alex Cassell's house at 8:00pm.  Meet at CCM at 7:45pm if you need a ride.
NEXT TUESDAY
Community Table volunteer day.  We will be helping to cook and serve meals for those in need in our community at The Community Table in Sylva.  For those who would like to help, you'll need to be at CCM between 3:00 and 3:15pm (we will be leaving promptly at 3:15).  Wear close toed shoes, and if you have long hair you'll need to have something to tie it back with.  No tank tops.  We will be returning to campus before 6:30pm.  We have a sign up sheet for this and following weeks on the bulletin board downstairs at CCM (by the chapel entrance).  Please sign up so we have an idea of who is coming.  We need 4 or 5 volunteers each week!   "For I was hungry and you gave me food, I was thirsty and you gave me drink, I was a stranger and you welcomed me" (Mt 25:35).
TIME IS ALMOST UP!
FALL BEACH RETREAT
Spots are still open for our annual Fall Beach Retreat Oct. 24-26.  Registration is $50 each.  Come get a nice weekend away from campus, spending time with your CCM family, and drawing closer to God.  Our retreats feature talks & discussions, prayers, lots of relaxing quiet time, and fun time to play on the beach, as well.  Space is limited, so sign up soon.  (Sign up sheet is on the fridge).  Sponsorships are available for anyone who needs them - see me in person.  
FAITH FACTS
Yesterday the Church celebrated the feast of the Archangels, Michael, Gabriel and Raphael.  In a couple of days, on Oct. 2, we will celebrate the memorial of the guardian angels.  What does the Church teach about angels, and what do we know about the three archangels in particular?  Here is a helpful article from Catholic Online written for the Feast of the Archangels.
Till next week....  God Bless!
Pax Christi,
Matt
--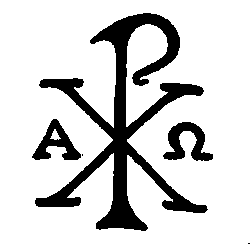 WCU Catholic Campus Ministry
Matthew Newsome, MTh, campus minister
(828)293-9374  |   POB 2766, Cullowhee NC 28723