Photo from our Fall Beach Retreat 2013.
Good morning, students! Praise to our Lord Jesus Christ! I hope you are having a wonderful fall day in the mountains. I had a great time accompanying some of you down to Charlotte for the 10th annual Eucharistic Congress. It was good to be together with so many others from across the diocese, including nearly a hundred other college students and young adults who came out for our program on Friday night.
Here is this week's schedule.
TUESDAY - TODAY
Adoration 12:00-12:30 in our chapel. We hope you can take advantage of this opportunity to boost your prayer life and get some quality time with Jesus.
Small Group 6:30-7:30pm in Balsam Lobby. Small group scripture studies are a great way to connect with other Catholic students as well as meet our Lord in the scriptures.
WEDNESDAY - TOMORROW
Vespers 6:00pm in our chapel. A short evening prayer service from the Liturgy of the Hours. Pray like a monk!
Supper @ the Center 6:30-8:30pm. Brian and Danny are cooking chicken alfredo for us this week. After dinner, Joseph is leading our program. This week, the topic is "WiFi: Strengthening Your Connection," and it's all about getting the most out of your prayer life. We hope to see you there!
THURSDAY
Small Group 5:30-6:30pm on the UC Balcony (meet inside if bad weather). Remember our small group scripture studies are open to everyone, so bring a friend!
NOTE: I will be away from campus presenting a workshop at St. John's in Waynesville, so no Adoration on Thursday this week.
SUNDAY
Confession/Rosary 3:30pm. Father Voitus is available to hear confessions a half hour before Mass. We also prepare for Mass by praying the rosary together. We hope you join us!
Credo 5:15-6:30pm. This week's topic is "Jesus Christ." Almost all of the early heresies in the Church had to do with the person and nature of Jesus Christ. Without a doubt, He is the most central figure of our faith. Who is He and what does the Church teach about Him? Come with questions!
NEXT MONDAY
"FORMER FETUS" PRO-LIFE T-SHIRT
Only two weeks left of our t-shirt fundraiser. These shirts proudly state your solidarity with the unborn. After all, we were all fetuses once! Support your brothers and sisters in the womb, and CCM at the same time.
Click here to order yours, but do it before Oct. 6.
(Shirts are $20 each and come in four different colors).
COMMUNITY TABLE SERVICE DAY
We are signed up to work at Community Table on Tuesday, Oct. 7, from 3:30-6:30pm. Community Table is a wonderful local food charity that provide meals to those in need in a restaurant style setting. They not only nourish the body but also respect the dignity of those they serve. We are excited about being a part of this ministry! They only need 4 to 6 students to work, so if there is enough interest we are hoping to be able to volunteer on a regular basis. I will have a sign-up sheet on the bulletin board downstairs so we will know who is coming. We will provide transportation from CCM.
BEACH RETREAT!
It's that time again! Our annual beach retreat this year is Oct. 24-26. Cost is $50 (sponsorships available to those who need them - see me). We can only take 16 students max. As this is one of our most popular events of the year, I encourage you to sign up soon. A sign-up sheet is on the fridge at CCM.
(Here's a link to a photo album from last year, to whet your appetite).
FAITH FACTS
Last year at this time there was supposed to have been an Interfaith Conference at WCU at which I was invited to give a 45 minute talk about Catholicism. Unfortunately that conference was cancelled at the last minute. But I put the text of my talk online. It might be helpful for you in explaining just what makes the Catholic faith distinct from all others.
Check it out here.
Until next week!
Pax Christi,
Matt
--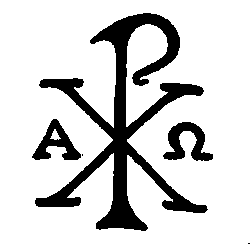 WCU Catholic Campus Ministry
Matthew Newsome, MTh, campus minister
(828)293-9374 | POB 2766, Cullowhee NC 28723