Good morning, students! Praise to our Lord and Savior Jesus Christ! I hope you are all having a wonderful start to your week. Here are this week's schedule and announcements.
TODAY - TUESDAY
Eucharistic Adoration: Noon to 12:30 in our chapel. Just thirty minutes of quiet time in prayer before the Lord. If you can't be there the whole time, please come for as long as you can. There is no "service" per se so you can come and go during this half hour.
Small Group: 6:30-7:30pm in Balsam Lobby.
WEDNESDAY
EMHC Meeting: 5:30pm Anyone interested in serving as an Extraordinary Minister of Holy Communion for our Masses on campus please meet with me in the chapel.
Vespers: 6:00pm. Come early for our dinner and join us in this Evening Prayer service from the Liturgy of the Hours (Divine Office).
Supper @ the Center 6:30-8:30pm. This week our chef du jour is Kevin Codd. Kevin and Pasquale have also put together our program for after dinner, which will be about engaging in "spiritual battle." What are our spiritual weapons and armor that we need to engage in this essential combat? Come and learn!
THURSDAY
There will be no Adoration offered this Thursday, as I will be away from campus conducting a workshop at Our Lady of the Mountains in Highlands. However, our chapel will be open, as always, so please feel free to come pray!
Small Group: 5:30-6:30pm on the UC Balcony (meet inside the balcony if it is raining).
FRIDAY-SATURDAY
Eucharstic Congress. At least eight students from WCU will be joining about 60 other college students from across the Diocese for the 10th annual Eucharistic Congress in Charlotte this weekend. Please pray for safe travel for all those on the road, and for a successful Congress. If you are going with our group from WCU, please check your email for carpool instructions and other information.
SUNDAY
Confessions/Rosary. 3:30pm. Fr. Voitus is available before Mass to hear confessions. Please also join us in praying the rosary at this time. It is a wonderful way to quiet yourself and prepare to participate prayerfully in the Mass.
Mass. 4:00pm.
Credo. 5:00-6:15pm. This week our topic for discussion will be "Creation." What do we mean when we say God created "all that is visible and invisible"? How does this relate to what science tells us about creation? And what is our place in creation? Come with your questions!
NEXT MONDAY
Small Group: 8:00-9:00p in the Village Commons.
Simply Stitched. 8:00-9:00p at Alex Cassell's house (be at CCM at 7:45 if you need a ride). Remember, even if you don't know how to knit or crochet, you are invited. Members can teach you!
VOLUNTEER!
We as a campus ministry, would like to support Community Table, a food charity that provides restaurant-style meals to those in need in our community. The times they need help are 3:30 to 6:30 on Mondays, Tuesdays and Thursdays. We are attempting to determine which of these days works best for those wanting to help. If you are interested in volunteering with us, please respond to this
Facebook Poll
. (If you are not on Facebook, you can email me your response).
T-SHIRT SALE! SUPPORT CCM!
Raise your hand if you used to be a fetus! We are trying out a new fundraiser for CCM. We are offering these cool pro-life t-shirts, inspired by an idea from a student, with all proceeds going to support Catholic Campus Ministry. There are two ways you can help.
1) Buy a t-shirt!
2) Help spread the word by posting this link on your social media. The more shirts sell, the larger the donation to CCM!

​This shirt will only be available for the next 20 days, so don't delay! WCU students can receive FREE SHIPPING by opting to pick up their shirt from CCM.
DAILY MASS
St. Mary's has daily Mass at 9:00am each morning. We have a couple of students from WCU who drive to daily Mass each day and are willing to offer rides to any who wish to go with them. Contact me for details.
FAITH FACTS
This week has been a pretty intense, one might say "grim," one, least liturgically speaking. e started on Sunday by celebrating the Triumph of the Cross, where we recalled Jesus' Crucifixion. Yesterday we celebrated Our Lady of Sorrows, which recognizes that Mary, as Jesus' mother, suffered more than anyone else to see her Son die on the cross. And today we celebrate two early martyrs, Cyprian and Cornelius, who were only two of many in the early Church who gave their life for Christ. What does all this tell us about the place that suffering has in our lives and what our Christian response to suffering should be? Deacon Mike Bickerstaff has an article about sacrifice and suffering which I recommend to you, especially those currently undergoing hardships of any kind.
Until next week,
Matt
--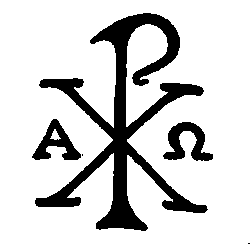 WCU Catholic Campus Ministry
Matthew Newsome, MTh, campus minister
(828)293-9374 | POB 2766, Cullowhee NC 28723