Dear Students,
Praised be our Lord Jesus Christ! I hope you all had a wonderful three-day weekend and you are all back in Cullowhee now, well rested and ready for your classes. To help you to stay rooted in your faith and to find rest in God during the week, we have several opportunities for you to participate in CCM activities.
I want to begin by encouraging everyone to participate in one of our small groups. As I said on Sunday, small groups are very good, low-key ways to engage the Scriptures, student-to-student, and to foster not only your relationship with God, but your relationships with fellow students. It can be hard to get to know everyone at our larger gatherings. Small groups generally have anywhere from 3 to 12 students participating, so it is much easier to build relationships; and solid relationships with fellow Christians are going to be a real help in sustaining your faith through college. We have three small groups that meet currently each week on Mondays, Tuesdays and Thursdays. Please give one a try - there is no commitment to come each week. And feel free to bring a friend you think might benefit.
Here is this week's schedule:
TODAY - TUESDAY
Adoration: 12:00 noon. Come spend 30 minutes of quiet, quality time before the Blessed Sacrament. If you can't make it for all 30 minutes, even a few minutes is worthwhile!
Small Group: 6:30-7:30pm. Our Tuesday small group meets in the Lobby area of Balsam.
WEDNESDAY
Lector Meeting: 5:30pm. Anyone who plans to be on our lector schedule for Mass this semester (or who would like to be), please meet in the chapel at 5:30. If you can't make it, please email me to schedule another time.
Vespers; 6:00pm. We will be offering Vesper (Evening Prayer) service in the chapel each Wednesday. If you have never prayed Evening Prayer from the Liturgy of the Hours before, don't worry. We'll walk you through it.
Supper @ the Center: 6:30-8:30pm. This week, Bekka and Mairenn are cooking for us (thanks!), and Alex Bogart is leading up our program, which will be on "Faithful Citizenship." There are a series of political debates scheduled on campus during September and October. What role should our faith have in shaping our approach to politics?
THURSDAY
Adoration: Noon - 12:30. Thirty minutes of quiet prayer with Jesus!
Small Group: 5:30-6:30pm. Our Thursday small group meets on the UC Balcony. If it is raining, please gather in the sitting area inside the balcony doors on the second floor.
Choir Practice
: 6:30-7:30pm, in the chapel. If you are interested in singing in our student choir, please contact Joseph Coca at
acksno@live.com
.
SATURDAY
Parking Fundraiser: Noon-3:00pm. This Saturday is our first home football game of the semester. One of the important ways we raise money to fund our CCM activities is by event parking for home games. We need at least two students signed up to work two to three hours before each home game (once the game has started, or the lot is full, you are free to go). To sign up, please email me, or put your name on the sign up sheet on our fridge (like any family, we keep our important papers on the fridge in the kitchen).
SUNDAY
Altar Server Training: 3:00pm. Anyone wishing to be on our server schedule for this semester please meet with Father Voitus in our chapel for instruction. If you've never been an altar server before, our small chapel is a great place to learn!
Rosary/Confession: 3:30pm. Please gather early before Mass to pray the Rosary with us. Father is also available to hear Confessions at this time.
Mass: 4:00pm. Until the schedules for altar servers, lectors, and EMHCs are published, I still need volunteers for these duties. Please email me if you can volunteer for this Sunday.
Credo: 5:15 - 6:30pm. As so many of our regulars were out of town this past Sunday we did not have a formal Credo session last week. So this week we will pick up where we left off, at the beginning of our exploration of the Creed, with "I believe." What is faith? Is it a noun? A verb? Both? And why is it important? Come with your questions!
NEXT MONDAY
Small Group: 6:30-7:30pm. Our Monday small group meets in the Village Commons building. If you are involved in Greek sorority or fraternity life, this small group would be a great Bible study for you; please feel free to invite fellow Greeks, Catholic or not.
Simply Stitched: 8:00pm. Our student knitting/crocheting group meets Monday nights at Alex Cassell's house. If you need a ride, please meet at CCM at 7:45 (and let Alex know on Facebook). All knit items are donated to charity. If you don't know how to knit or crochet, they will teach you. And it's not limited to the ladies, so guys please feel free to come!
LOOKING AHEAD... EUCHARISTIC CONGRESS
Sept. 19-20, Charlotte, NC. The 10th annual Eucharistic Congress of the Diocese of Charlotte is in just a few weeks! We will have a group from WCU attending, and we'd love for you to join us. If you have never been before, the Congress is a large gathering of Catholics, centered around the Eucharist (what Vatican II calls "the source and summit of our faith"), featuring music, guest speakers, a great Eucharistic procession, Catholic vendors and organizations, and wonderful fellowship. You can see more information on the official web site:
www.goeucharist.com
.
For college students, there is a special Friday night gathering culminating in a procession to St. Peter's in downtown Charlotte where there will be all-night Adoration. Students will sign up for one-hour shifts, sleeping in a "lock-in" in the basement of the church, and participate in the Eucharistic Procession on Saturday morning. $15 gets you space at the lock-in, a t-shirt, and lunch on Saturday. To register, please go to:
http://www.catholiconcampus.com/eucharistic-congress
FAITH FACTS
Many "polite" people today think religion and politics should be taboo subjects, especially when the two are discussed together. This is nothing new. Back in 1906 G. K. Chesterton wrote in his newspaper column, "I am not allowed in these columns to discuss politics or religion, which is inconvenient; as they are the only two subjects which seem to me to have the slightest element of interest for a sane man."
Religion deals chiefly with our relationship with God, while politics deals with our relationships with our fellow man. These two spheres are, of course, related. Thus Jesus sums up the entire law by saying, "You shall love the Lord your God with all your heart, with all your soul, and all your mind," and "you shall love your neighbor as yourself" (Mt 22:37-39). So it is natural and good for us to talk about how our duties to God and duties to our fellow man inform one another.
We hope to see you at our events this week. And remember, the Catholic Student Center is open each day for your use. Please feel free to come by if you need some prayer time, a quiet place to do homework, need a chat with your campus minister, or just want to hang out.
Pax Christi,
Matt
--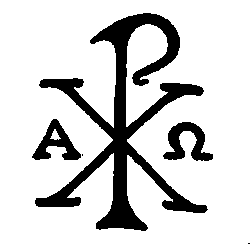 WCU Catholic Campus Ministry
Matthew Newsome, MTh, campus minister
(828)293-9374 | POB 2766, Cullowhee NC 28723