Dear Students,
It was wonderful to see so many of you filling our chapel this past Sunday at Mass. What a wonderful choice to begin the new academic year by giving worship to God and receiving His Son in the Eucharist. I pray that you continue to seek nourishment through prayer and in the sacraments during your time at WCU and throughout your lives. We have a full week of activities at CCM, and so plenty of opportunities for you to meet one another and get involved in our ministry.
TODAY (TUESDAY)
Thirty minutes of silent Eucharistic Adoration from noon to 12:30 in our chapel. (We try to offer this every Tues & Thurs. Also note: if people are interested in Adoration at other times during the week, that can be arranged. Please contact me.)
WEDNESDAY
New Student Open House. 5:30-6:30. Any new freshmen and transfer students are invited to join us to get introduced to one another, to your campus minister, and our campus ministry. New students only, please!
Supper @ the Center. 6:30-8:30. All students are invited to join us for our first weekly "Supper @ the Center," a home cooked meal followed by a short program. This is a great time for weekly fellowship and we hope you will join us.
THURSDAY
Adoration
12:00-12:30 in our chapel.
Sunset Picnic & Hike. Be at the Catholic Student Center by 6:00pm. We will carpool to the Blue Ridge Parkway to Waterrock Knob. We'll enjoy a simple picnic dinner and then hike to the top of the Knob. It's just a little over one mile and is rated "novice to intermediate," meaning the trail is pretty easy for the most part, but there are some steep, rocky sections. Wear appropriate footwear. Also, we'll be at about 6000 feet elevation, and it can get chilly in the evenings, so a sweatshirt or light jacket might be good to have. You'll want to bring a camera, as well!
FRIDAY
Byzantine Rite Divine Liturgy at St. Mary's. Those needing a ride from campus please meet at the Catholic Student Center by 5:00. There will be a short talk at the parish about the Byzantine liturgy at 5:30. The Divine Liturgy (Mass) itself will begin at 6:00, and be followed by a cook-out at the parish.
This liturgy will be celebrated by three visiting Ukrainian Rite clergy (one priest and two deacons). To the best of my knowledge, this is the first time the Divine Liturgy in an Eastern Rite will have been celebrated in western NC. Many of you will not have had the opportunity to experience a liturgy of one of the Eastern Rites of the Catholic Church before, and so I encourage you to take advantage of this opportunity.
SUNDAY
Mass at 4:00pm in our chapel. Come 30 minutes early to pray the Rosary with us. Father Voitus is available for Confessions during this time, as well. After Mass, stay for our Credo discussion. The topic this week is "The Catholic Church." Why is the Catholic Church so special? What makes her different from other religions and Christian denominations? Come with your questions!
NEXT WEEK
Our Small Groups begin meeting next week. These are student led groups that meet weekly to pray together, read the scriptures, and discuss their faith. Participating in a small group is a fantastic way to boost your prayer life and get intentional about your relationship with God. We are starting with three small groups this semester, meeting at the following times:
MONDAYS 6:30-7:30 in the Village Commons

TUESDAYS 6:30-7:30 in the Balsam Lobby

THURSDAYS 7:30-8:30 on the UC Balcony (or inside on the 2nd floor if the weather is bad).
FAITH FACTS
In honor of our visiting Ukrainian Rite clergy this week, here is an article about the Eastern Rite Churches written by Fr. William Saunders. He answers the questions: "As are many Latin Rite Catholics, I am a bit ignorant about the Eastern Rite Churches. What are the differences between the Rites? Can Latin Rite Catholics fulfill their Sunday obligation by attending an Eastern Rite Mass? Can Latin Rite Catholics receive Holy Communion in an Eastern Rite Catholic Mass? Is the Eastern Rite Catholic Church the same as the Orthodox Church?"
Click here to read the answers!
BONUS: Here is a short video showing the Ukrainian Rite Divine Liturgy being celebrated in a small village in Ukraine.
Until next week!
God bless,
Matt
--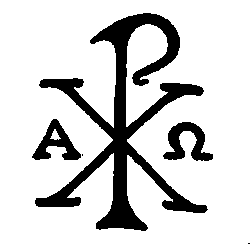 WCU Catholic Campus Ministry
Matthew Newsome, MTh, campus minister
(828)293-9374 | POB 2766, Cullowhee NC 28723