Dear Students,
Students are starting to arrive back on campus this week, and by the weekend most all of you will be here. Catholic Campus Ministry is looking forward to a wonderful, Spirit-filled semester with you. We welcome many new freshmen this year and also look forward to seeing all of our returning students again. To help you prepare for your arrival at Western, here is a preview of our upcoming schedule. We have a lot going on to kick off the year, and we invite you to come to as many of our events as you are able.
FRIDAY, AUG. 15
This Friday is move-in day for freshmen. But more importantly, it is also the Solemnity of the Assumption of the Blessed Virgin Mary, which is a holy day of obligation for Catholics. A holy day of obligation is a very special day in the Church; so special that, like on Sundays, Catholics are obliged to attend Mass. This obligation is not intended to be a burden, but rather a joy, an opportunity for us, as an entire Church, to take a break from the normal routine of our lives and honor God as we celebrate these important dates on the calendar together.
Of course, this Friday will be an extra-busy day for those moving into their dorms, so it make it as easy as possible for you to fulfill your obligation and celebrate this great solemnity with us, we are having a special Mass in our chapel at the Catholic Student Center at 4:30pm. We are located just a stone's throw from the Ramsey Center, so freshmen will have plenty of time to get to the Freshmen Convocation there at 5:30.
SATURDAY, AUG. 16
Valley Ballyhoo is WCU's grand festival to kick off the start of the year. CCM will have a table set up at Valley Ballyhoo so please stop by and say hi. We'll be on the UC lawn from 4:00 to 6:00pm.
SUNDAY, AUG. 17
We have Mass on campus each Sunday during the semester at 4:00pm. If you'd like to come 30 minutes early, we usually pray the rosary before Mass. Father Voitus is also available during that time for confessions/reconciliation. Please stick around after Mass if you can. We'll be introducing our Credo series with an informal Q&A session.
What is Credo? I'm glad you asked! Credo is Latin for "I believe." It's what we call our time after Mass, where for about an hour to hour and a half, we discuss a particular topic relating to our Catholic faith, culture, and traditions. The topic each week is different, and over the course of the year we will cover a wide range of topics dealing with theology, morality, liturgy and prayer. The discussions are usually quite excellent, making Credo a fun way to learn more about your faith each week. For our first week, we are keeping it informal with an open Q&A session. So this is your opportunity to ask any question you want about the Catholic faith. We hope to see you there!
TUESDAY, AUG. 19
Silent Adoration from noon till 12:30 in the chapel.
WEDNESDAY, AUG. 20
New Student Open House at 5:30pm. This is a time just for new students, meaning any freshmen, transfers, or returning students who might be new to CCM. This is an opportunity for new students to get to know one another, get to know their campus minister, and get to know about CCM.
Then at 6:30 we will be joined by returning students for our first "Supper @ the Center." Each Wednesday evening we invite you to enjoy a free, home-cooked meal and good fellowship, followed by a short program related to the faith. We usually wrap up around 8:30 (though people are welcome to stay longer just to hang out).
THURSDAY, AUG. 21
Silent Adoration in the chapel from noon to 12:30. Sunset picnic & hike to Waterrock Knob. Meet at CCM before 6:00pm, when we will carpool up to the Blue Ridge Parkway for a picnic together (PB&J sandwiches, chips, Little Debbies, and bottled water will be provided). Then we will take a short hike to the top of Waterrock Knob in time to see the sun set over the Great Smoky Mountains. On a clear day, you can see three states from the top!
Returning students, please note the day. We normally have our Waterrock Knob hike on Friday of welcome week, but this year we have moved it to Thursday to take advantage of a special opportunity.
FRIDAY, AUG. 22
Three visiting Ukrainian Catholic clergy (two deacons and one priest) will be at St. Mary's giving a short talk on the Byzantine Rite, and celebrating a Byzantine Divine Liturgy (the Mass). I imagine not many students will have had the chance to participate in any liturgies of the Eastern Rites before (the Byzantine Rite being the largest of the Eastern Rites in communion with the Catholic Church). To my knowledge, this will be the first time a Byzantine liturgy will have been celebrated in the NC mountains. I would like to invite as many students as possible to join us in this experience. Anyone who needs a ride, please be at the Catholic Student Center before 5:00pm. We will leave at 5:00 to drive over to St. Mary's Catholic Church. One of the Byzantine clergy will give a short talk about the Eastern rites at 5:30. Then, at 6:00, they will celebrate the Divine Liturgy, which is the Eastern term for the Mass. After the Divine Liturgy, we are invited to stay for a picnic & pot luck supper.
OTHER NEWS...
Please drop by! The Catholic Student Center is open during the day, and into the evening (until about 10pm), for your use. I'll be at the Catholic Center as much as I can the next two weeks to meet & greet anyone who wants to pop by. But even if I am not here, you are welcome to come and hang out. The Center is here for you, so please use it! We have lots of great Catholic books & magazines for your reading, a TV & DVD player, a Wii, free Wi-Fi, comfy couches, and of course the chapel, which is open for your use whenever you need a quiet place to pray.
Parking: We are currently selling parking stickers for our CCM lot. These cost $50 per semester. We only print 50 stickers each semester, and once they are gone, they are gone. So come by CCM to get yours soon.
Small Groups: You'll be hearing us talk a lot about our small groups at CCM events next week. These are student-led groups that meet various places on campus during the week. They meet for about an hour for Bible study, prayer & discussion. Participating in a small group is a wonderful way to enliven your faith, grow closer to God through the scriptures, and get to know some amazing Catholic students. The small group leaders will be meeting this Saturday to determine the meeting times and locations, which will be reported in next week's update. Please consider joining a small group as a part of your campus ministry experience. They are a great introduction to CCM, as well, so please invite a friend to come with you!
FAITH FACTS
As a reward for reading to the end of this email, I will try to include a link to an interesting or topic fact about our faith. As this Friday we celebrate Mary's Assumption into heaven, let's take a look at just what that means. Does that mean Mary did not die? Is this the same as Christ's Ascension into heaven? Is this belief found in the Bible? And what does this have to do with the Immaculate Conception? All these questions and more are answered in this article, by Catholic Answers.
Please know that my prayers are with all of you as you make your way to Cullowhee this week. I look forward to seeing you all in the days to come.
God Bless,
Matt
--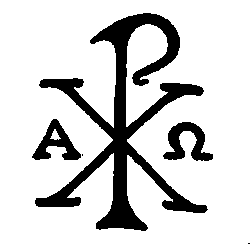 WCU Catholic Campus Ministry
Matthew Newsome, MTh, campus minister
(828)293-9374 | POB 2766, Cullowhee NC 28723