Dear Students,
What a night!  I'm getting Facebook reports that many of you had to spend some time huddled in the first floor of your dorms or locked away in the library during the tornado warnings.  Thank God it all ended up being sound and fury with no substance.  Please know you are all in my prayers, both during literal storms and the metaphorical storms of exam week.
Next week may be finals week, but this week is a week of "finals" including our final Wednesday dinner and our final Sunday Mass on campus.  Here's this week's schedule.
TODAY: 
Adoration in the chapel from noon till 12:30.
WEDNESDAY:
We had been planning a special outdoor dinner at the picnic area by Norton, but looking at the weather forecast for this week it looks like we can expect more thunderstorms and rain through Thursday morning.  So unless the forecast drastically changes, we will be meeting, as usual, at the Catholic Center at 6:30pm.  We'll still have yummy outdoor food, though, with burgers, home fries, fruit salad, and yummy dessert.  For our program after, we'll be reminiscing on the past four years with our graduating seniors.  Come for a final night of relaxation before crunch time!
THURSDAY:
Please note I will be in Hickory all day Thursday for an Education Vicariate meeting.  There will be no Thursday Adoration this week.
SUNDAY:
Special note: at the 11:00am Mass at St. Mary's, the parish will be celebrating the First Holy Communion for the second grade class.  However, along with them, our own Bekka Mayen will be receiving her first Holy Communion, as well!  Let's wish her our congratulations.  Anyone who is able, please try to make it to the 11:00am Mass at the parish to celebrate with her.
We will have Mass on campus at our usual time of 4:00pm.  This will be the final Mass on campus of the semester.  Gather at 3:30 to join us in the Rosary; Father will also be available for confessions.  After Mass, our Credo topic is "Apologetics Q&A."  Come with your questions about how to better explain and defend the Catholic faith.
NEXT WEEK:
We will not have any of our regular weekly activities during exam week.  The chapel will remain open 24 hours a day during exam week; please take advantage of it for prayers as needed.
BACCALAUREATE MASS:
A special baccalaureate Mass has been scheduled at St. Mary's at 7:30pm on Friday, May 9.  If you are a graduating senior who would like to be recognized at this Mass, please reply to me and let me know approximately how many family and friends may be in attendance.  There will be a small reception afterward.  
Pax Christi,
Matt 
--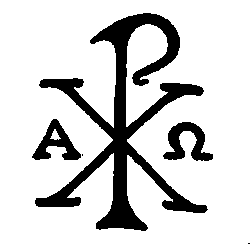 WCU Catholic Campus Ministry
Matthew Newsome, MTh, campus minister
(828)293-9374  |   POB 2766, Cullowhee NC 28723