He is Risen, Alleluia!
I hope that each of you is having a blessed Easter!  Just a reminder that this week we are celebrating the Octave of Easter.  An octave is an eight day celebration, Sunday to Sunday, that is essentially a feast so large it can't fit into one day.  Christmas and Easter are both octave feasts, meaning each day within the octave is a solemnity.  After the octave of Easter, the season of Easter itself continues on for fifty days until Pentecost.  So don't stop celebrating just yet!
We only have a couple of weeks left before the end of the semester.  Here's what's going on at CCM this week.
WEDNESDAY
Pasquale and Nancy are teaming up to make some delicious spaghetti and meatballs for us.  We hope to see you at dinner at 6:30.  After, Rebecca will be leading us in a program.  The topic is "peace."  What do we mean by that in a Christian context?  When Christ speaks of peace, does He mean the same thing as the world does by that term?  Also on Wednesday, immediately after our program (around 8:30) there will be a brief information meeting for all those signed up to help work our fundraiser dinner this Friday.
THURSDAY
Adoration in the chapel from 1:00 to 1:30.  Note the time.  We will be hosting a regional faith formation meeting at the Catholic Center from 10:00 till noon, so Adoration is pushed back an hour.
FRIDAY
Our fundraiser dinner at St. Mary's starts at 6:00pm this Friday - we could still use a few more student volunteer helpers.  So if you are free Friday afternoon and evening and can help out, please let me know!
SATURDAY
We are organizing a follow-up work day at the Catholic Center to finish clearing the trail, give our sign a fresh coat of paint, and do some other various yard work.  We need all the help we can get!  Please contact Matthew Johnson or Sarah Taylor on Facebook if you can help.
SUNDAY
This Sunday is Divine Mercy Sunday.  In honor of the day, we will be offering a Divine Mercy service (including a sung Divine Mercy chaplet) at 4:00pm.  Mass will follow immediately after.  After Mass, our Credo discussion will be on "Religion & Science."  Are faith and reason two opposing forces, as many perceive them to be today.  Or are they, as Pope John Paul II claimed, two wings upon which the human spirit rises to the contemplation of truth?  Come explore this issue with us!  This is sure to be a special Sunday, and it all starts at 4:00pm.
LEADERSHIP
As one semester draws to an end, it's time to start thinking about the next. If you are interested in being involved in a leadership capacity at CCM next fall, please get in touch with me.  Our student Peer Ministry Council serves as small group leaders, plans our Wednesday after-dinner programs, helps plan our retreats, and more.  A peer minister is a student who has been actively involved in CCM for at least one semester.  We are looking for faithful, prayerful and dedicated student leaders.  If you think you have time and talent to give, and a heart willing to serve others, we would love to have you as part of our team.  Please be in touch with me this week if you are interested.
This is the day the Lord has made, let us rejoice and be glad!
Alleluia!
Matt
--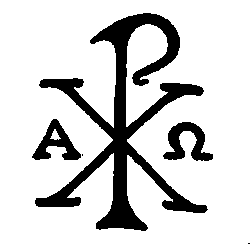 WCU Catholic Campus Ministry
Matthew Newsome, MTh, campus minister
(828)293-9374  |   POB 2766, Cullowhee NC 28723