The Annunciation, by

Bicci di Lorenzo

(1373–1452)
Good morning, Students! A Blessed Day to all of you! Today we are privileged to celebrate the great Solemnity of the Annunciation of the Lord. March 25 (exactly nine months before Christmas) is the day we recall the archangel Gabriel's appearance to Mary, communicating God's request that she might bear His Son, and Mary's
fiat
to God ("may it be done to me according to your word"), allowing for the Incarnation. It is a great feasting day, a "day off" from the Lenten fast. Today at Mass the Church is dressed in festal white, not penitential purple. We sing the
Gloria.
We celebrate the arrival of the Second Person of the Trinity into His Creation.
To learn more about the Annunciation, and how it announces the greatest of Christian mysteries, the Incarnation, and what that means for us, I encourage you to read this article by Deacon Mike Bickerstaff,
"When All Creation Held its Breath."
TODAY
Today we will have Eucharistic Adoration in the chapel from noon till 12:30. We will begin, as usual, by praying the Angelus prayer at noon. Very fitting for this day!
Father is offering a special Mass at St. Mary's this evening at 6:00pm. Several of our students have been making a 33 day preparation for total consecration to Mary, which will culminate in their consecration at the parish this evening at 5:30. Please come join us to celebrate and rejoice with them. Then stay for the Mass for the Solemnity of the Annunciation.
WEDNESDAY
Join us for "Supper @ the Center" at 6:30 Wednesday evening. We will have a special guest joining us this week. Batrice Adcock is the Natural Family Planning (NFP) educator for our Diocese. She will speak with us after dinner about the Theology of the Body and about NFP. This is great "vocational preparation" for the vocation of marriage, something which most of you are being called to. So don't miss it!
THURSDAY
I have a meeting in Highlands on Thursday morning, so there likely will be no Adoration this Thursday (see Facebook if that changes). Our Knitting group continues to meet on Thursday evenings at Alex Cassell's house from 8:00-9:30. If you know how to knit or crochet, or would like to learn, come out to make blankets and baby hats to donate to the Pregnancy Care Center and the hospital. If you need a ride from campus, please contact Alex at
alcassell1

@catamount.wcu.edu or via Facebook.
THIS WEEKEND
This weekend is our Spring Lake House Retreat. If you signed up but have not paid your registration fee yet, please contact me ASAP. Everyone signed up for the retreat should have received an email from me last week with info. We will be leaving from the CCM house on Friday afternoon around 5:00pm, and returning to campus Sunday around 2:00pm. I look forward to a great retreat with everyone!
SUNDAY
Please note our new and permanent Mass time is now 4:00pm. Help spread the word! Father is available to hear confessions at 3:30. After Mass, at Credo, our topic for discussion will be the Sacrament of Matrimony. We'll talk about what the Church teaches about marriage, and the Rite of Marriage itself. It should be a wonderful talk and I encourage all of you to attend. Most of us will be living this vocation at some point in our lives; formation for the vocation of marriage is an essential part of Catholic life. Come with questions!
ARE YOU GRADUATING?
If you are graduating this May and wish to participate in a Baccalaureate Mass, please email me your name, which Commencement Ceremony you will be participating in, and (approximately) how many family and friends you think might come to a Baccalaureate Mass. Thanks!
CONFRATERNITY OF ANGELIC WARFARE
The Angelic Warfare Confraternity is a supernatural fellowship of men and women bound to one another in love and dedicated to promoting chastity together under the patronage of St. Tomas Aquinas and the Blessed Virgin Mary. We have some students on campus interested in becoming enrolled in this Confraternity, and Father Voitus has recently received permission from the Dominican Order to perform the enrollment ceremony. We'd like to see if there is more interest. Therefore I encourage you to take a look at this web site and pray about whether this is something that would be of spiritual benefit for you.
www.angelicwarfareconfraternity.org
Until next week!
God bless,
Matt
--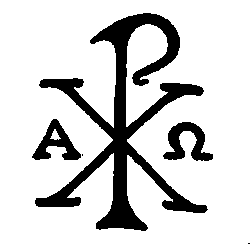 WCU Catholic Campus Ministry
Matthew Newsome, MTh, campus minister
(828)293-9374 | POB 2766, Cullowhee NC 28723