Dear Students,
My apologies for sending out this email late; we were without power for much of the day at the Catholic Student Center, but things are back up and running now.  
WEDNESDAY
This week our cooks for Supper @ the Center are Casey and Sarah.  They have a wonderful spaghetti menu planned for us.  Joseph is leading our program afterwards.  He's got a wonderful discussion lined up for us called "Purifying Your Heart."  If you have any questions about love and relationships, this will be a great night to attend.  We'll see you there!
SATURDAY
It's a boy!  We are having a baby shower for Elizabeth this Saturday at the Catholic Student Center and you are invited!  It will be from 2-4pm.  From 2-3 will be "girls only," and we'll invite the men to join in the celebration at 3pm.  Please come and share your well wishes and affection with Elizabeth as she prepares to welcome her son in a couple of months.  It is not necessary to bring a gift.
SUNDAY
Mass at 7:30pm, with rosary and Confession 30 min before Mass.  After Mass, our Credo discussion will be about the Eucharist, what the Second Vatican Council calls "the source and summit of our faith."  Come with your questions!
At the 11:00am Mass at St. Mary's, Anne Marie will be received into the Catholic Church, and will also receive the sacraments of Confirmation and First Eucharist. Please extend to her your prayers and congratulations.  Anyone is welcome to attend this Mass.
Also, a reminder that on Sunday, March 16, we will be changing our regular campus Mass time to 4:00pm.
NEXT SATURDAY, MARCH 1
As you know, the Give Your Heart Away service weekend was cancelled because of the weather.  We are working to put together another service opportunity day for students close to WCU.  We invite you to join us on March 1 here at the Catholic Student Center.  We will begin at 9:30am with prayer and then spend the morning working at several different service sites around campus.  We are working on lining up the work sites, but possibilities include the Smoky Mountain Pregnancy Care Center, the Catman2 animal shelter, splitting firewood for needy residents in the county, and clean-up and repair work right here at CCM.  We need to get an idea of who all is attending, so if you'd like to participate please
sign up on our Facebook event page by clicking here.
ONGOING
As always, our Monday, Tuesday and Thursday small groups at 6:30pm are ongoing.  Our knitting group continues to meet Thursdays at 8:30 at Alex Cassell's house.  Please keep your eye on
our Facebook group
for more information about all of these and other opportunities.
In His Peace,
Matt
--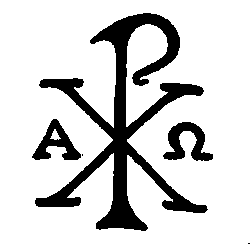 WCU Catholic Campus Ministry
Matthew Newsome, MTh, campus minister
(828)293-9374  |   POB 2766, Cullowhee NC 28723