Dear Students,
Are you all ready for Snowmageddon?  The weather that is being forecast for this week may impact some of our events, so please keep an eye on our
Facebook Group
where any changes or cancellations will be announced.
WEDNESDAY DINNER
Because of the predicted snow we are not planning anything formal this week.  As most of you live on campus within an easy walk of the Catholic Student Center, we are not really worried about road conditions, but sidewalks can still get slippery.  Just use your best judgment as to whether you can come in.  For those who will be here, we'll have pasta Alfredo at 6:30pm, followed by a game night.
SMALL GROUPS
Our small groups are going very well this semester, and continue to meet Monday on the 3rd floor of the UC, Tuesday in Balsam Lobby, and Thursday on the UC Balcony from 6:30 to 7:30pm.  If you haven't made it to one this semester please feel free to join one.  Each is ongoing, and there is no commitment - just come as you can.  Again, keep you eye on our
Facebook Group
for notices of any cancellations.  
GIVE YOUR HEART AWAY WEEKEND
They are calling for better weather this weekend, so our annual service experience is still on!  Those of you attending who have not yet paid your registration fee, please get that to me ASAP.  Plan on meeting at the Catholic Student Center at 3:00pm on Friday to depart.  
SUNDAY MASS
Mass this Sunday will be at 7:30pm.  As usual, we'll have the Rosary and Confession available 30 minutes before Mass.  Our Credo discussion after Mass this week will be about the sacrament of Baptism.  Bring any questions you have!  
UPCOMING CHANGE IN MASS TIME
We have been actively soliciting opinions about Sunday Mass times, specifically 7:30pm as it is now, or 4:00pm.  On Superbowl Sunday we had Mass at 4:00pm and many expressed a strong preference for that time afterward.  We have polled people on Facebook and at Mass as well as in individual conversations.  While there is a small minority that prefer the 7:30pm time, and a somewhat larger minority that have no strong preference either way, the great majority of people have expressed a preference for the 4:00pm time.
You have spoken, and we have listened.  Starting on March 16, which is the first Sunday back from Spring Break, we will begin having Mass at 4:00pm each Sunday.  We will still have the regular Sunday activities with Rosary and Confession 30 min before Mass and Credo afterward.  Please help us to spread the word about this change in the coming weeks.
Thank you, and please stay safe and warm this week as you go about your business on campus.  
Pax Christi,
Matt
--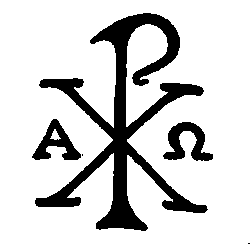 WCU Catholic Campus Ministry
Matthew Newsome, MTh, campus minister
(828)293-9374  |   POB 2766, Cullowhee NC 28723