Greetings, students!
It's another week in the 'Whee and another great week in campus ministry.  Here's what Catholic Campus Ministry has offered for you this week.
TONIGHT
Our Tuesday night small group is finally meeting!  Even though the past two weeks have been cancelled due to snowy weather, nothing is stopping them tonight, so come out to the Balsam Lobby at 6:30pm to participate in faith, fellowship, and scripture study.
WEDNESDAY
Come to "Supper @ the Center" at 6:30pm.  Hunter is cooking for us and macaroni casserole is on the menu.  So it will be a comfort food sort of evening.  Anne Marie is leading up our program after dinner, and the topic is on being judgmental.  In what ways are we called to make judgments?  In what ways are we wrong to make judgments?  It should be a fruitful discussion, so please come join us.
Also this Wednesday is the CAT Fair in the UC Grand Room from 5-8pm.  Catholic Campus Ministry will have a table set up, so if you are going please stop by and say hi!
THURSDAY
Our Thursday night small group is going strong, and welcomes you to join them.  Our Thursday night group meets on the UC balcony at 6:30pm.  (If the weather is bad, they will be inside the UC).
Also, Alex Cassel's knitting group is continuing to meet Thursday nights in her home at 8:00pm to knit items for charity.  Anyone who would like a ride or needs to carpool please meet Alex here at CCM between 7:30 and 7:45.  
FRIDAY
This Friday Father Voitus will be on campus to offer a special First Friday Mass for us at 4:00pm.  We will have Adoration and Benediction immediately after Mass.  Please come if you can, it's a great way to start off the weekend.
SATURDAY
We are offering a special Sacred Music Workshop this Saturday from 10:00am till about 2:30(ish) here at the Catholic Student Center.  This is not just for choir members.  Anyone with an interest in sacred music and the liturgy is welcome to join us.  We'll be talking about the liturgy of the Mass, its structure and parts, the role music plays in our worship, and what the Church has to say about liturgical music including the documents of Vatican II and the General Instruction of the Roman Missal.  If you appreciate good music in the liturgy, please come!  No cost, but I do ask you let me know if you'd like to come so I can get an idea of numbers.
SUNDAY
We return to our regular Mass time this week at 7:30pm.  As always, come 30 minutes early for Rosary or for Confession.  After Mass, our Credo discussion group will talk about what it means to have a sacramental world-view.  If you have any questions on the sacraments, please bring them!  We look forward to the discussion.
(PS - many students have expressed a strong liking for the 4:00pm Mass time that we offered last week.  I'm interested in knowing what the general consensus is for a 4:00pm vs. 7:30pm Mass time preference, so I have set up
a poll on our Facebook Group
.  If you'd like to weigh in, please answer the poll.  I'm NOT saying the time will change based on the poll, but I AM interested in knowing people's preference).
NEXT MONDAY
Our Monday night small group has decided to change their location and will now be meeting on the 3rd floor of the UC, still at 6:30pm as usual.  Keep an eye on our Facebook Group for more announcements and updates.
NEXT WEEKEND
Feb 14-16 is the Give Your Heart Away service weekend in Hickory.  Registration is closed for the event, however, if you have signed up to go and have not paid your registration fee yet, please bring that to me ASAP.
SPEAKING OF SERVICE
Rebecca gave a wonderful program on Christian service last Wednesday night.  Many have been asking about some of the resources she mentioned.  The Catholic Volunteer Network is online at:
I still have several copies of their Renew magazine here at the Catholic Student Center that gives volunteer service opportunities for 2014.  They list volunteer opportunities with Catholic agencies in the US and around the globe that last anywhere from a year, or a summer, or just a long weekend.  Many offer stipends towards college loans!  Please take a magazine with you the next time you are here, or check out their resources online.
God bless everyone, and have a great week!
Matt
--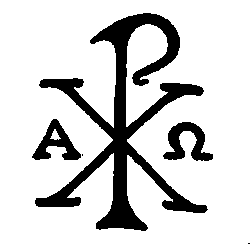 WCU Catholic Campus Ministry
Matthew Newsome, MTh, campus minister
(828)293-9374  |   POB 2766, Cullowhee NC 28723