Dear Students,
Let it snow, let it snow, let it snow!  The white stuff is exciting, and I'm sure everyone loves it when classes, labs and meetings get cancelled.  We all enjoy a little break from our routine.  The Catholic Student Center is a great place to take refuge from the cold -- we have a warm fire place, hot chocolate, tea and coffee available for you to enjoy, and good company.  However, please use your best judgment and be careful as you walk up to the Center.  The driveway can be slippery, and it's a good idea to use the downstairs entrance to avoid walking up the outside stairway. So be safe!
Here's the schedule for this week...
WEDNESDAY
Sarah is cooking dinner for us - we are having curry (there will be spicy and not-so-spicy options).  Our after dinner program will be led by Rebecca who will be talking about service opportunities.  Come join us!
SUNDAY
It's Superbowl Sunday and we don't want to tempt anyone by making them choose between going to Mass or attending a Superbowl party (FYI, going to Mass would be the right choice!).  So to make things easier we are moving Mass time for this Sunday only.  Mass will be at 4:00pm.  We will still have all our regular Sunday activities, so come 30 minutes early to pray the Rosary or for Confession.  We'll also still have Credo after Mass.  This week's topic is "Sin and Grace."  We've been talking a lot these past weeks about moral issues - now it's time to talk about how God's grace is at work in all of this.  We hope you join us!
This Sunday is also the Feast of the Presentation of the Lord.  Father will begin Mass outside in the parking lot with a special blessing of candles.  If you have any personal candles that you use for prayer or devotion, you may bring them and have them blessed at this time, as well.
SMALL GROUPS
Small group scripture discussions are ongoing.  Monday, Tuesday and Thursday at 6:30pm.  The Monday group meets in the Albright lobby, the Tuesday group at the Balsam lobby, and the Thursday group on the UC balcony.  Please give one of the small groups a try as a way to deepen your faith.
SACRED MUSIC WORKDAY
On Saturday, Feb. 8, we will have a Sacred Music day here at CCM.  This will be primarily of interest to our choir members, but it is open to anyone who wants to learn more about sacred music in the liturgy.  We'll start at 10pm and go until about 2:30 or 3pm with a break for lunch.
Everyone please stay warm, stay safe, and stay holy!  
Pax Christi,
Matt
--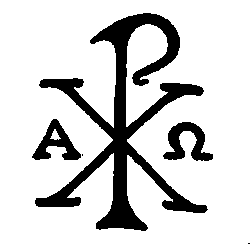 WCU Catholic Campus Ministry
Matthew Newsome, MTh, campus minister
(828)293-9374  |   POB 2766, Cullowhee NC 28723