Dear Students,
Greetings from Catholic Campus Ministry!  Here's what we've got going on this week...
Our Small Groups have started up again this week.  These small student-led faith sharing groups meet weekly on campus to pray, discuss a scripture passage, and support each other in the faith.  We have three groups meeting this semester.  Each meeting starts at 6:30pm and lasts about an hour.
MONDAYS - meet at Albright lobby
TUESDAYS - meet at Benton lobby
THURSDAYS - meet at UC balcony
WEDNESDAY - Support Life!
This Wednesday hundreds of thousands of people will gather in Washington, DC, in support of human dignity and respect for the weakest among us, the unborn.  The annual March for Life in DC marks the anniversary of the Supreme Court's 1973 decision, Roe v. Wade, legalizing abortion in our country.  In solidarity with those who are able to travel to DC to take part in the march, we will be gathering here on campus in prayerful witness to the dignity of all human life.
Those who can join us, please meet at the fountain in the center of campus at 2:00pm to pray a pro-life rosary.  This should take only 30 minutes or so.  I'll have some pro-life material available for anyone to take if they like.  
Wednesday night we will gather as usual at 6:30 at the Catholic Student Center for our "Supper @ the Center."  This week Joseph, Nancy & Nicole have teamed up to cook for us.  After dinner, Kat & Jessica will lead a program teaching us all how to make our own tied cord rosaries.  We will supply all the materials for you, so no excuse not to learn.  Make one for yourself or to give away.  (I'll have a basket set out to collect any rosaries people wish to donate).  Afterwards, for those who were not able to make it to the earlier Rosary for Life, we have the opportunity to pray another pro-life rosary in the chapel.
ALSO NOTE:  St. Mary's is holding a pro-life prayer service at 12:10pm on Wednesday.
THURSDAY - Knitting Group!
Alex Cassell is starting up a knitting group!  Anyone who can knit or crochet, or wants to learn how to knit or crochet, is invited to take part in this weekly group.  They will meet every Thursday from 8:00-9:30pm at her house in Sylva.  Alex can provide a ride from the Catholic Student Center at 7:45pm (if you need a ride or want to carpool).  You will be learning to make 10" x 10" squares that will be made into blankets to donate to St. Mary's hispanic ministry.  (Another option is to make baby hats to donate to the hospital maternity unit).  Men and women are both welcome!  See Alex's post in our
Facebook group
or contact her for more details.
SUNDAY - Mass & Credo
We will have our regular Sunday schedule.  Rosary & Confession at 7:00pm.  Mass at 7:30pm.  Credo after Mass.  Our topic for discussion this week is Sexual Ethics.  It should be an interesting discussion - please come with questions.  Because of the sensitive nature of this topic, if anyone has a question they prefer to ask anonymously, please email it to me any time this week and I'll read the question (without the name attached) on Sunday night.
GIVE YOUR HEART AWAY
Space is filling up fast for our annual Diocesan service weekend, Give Your Heart Away.  Registration is $50 and gets you a bed and meals.  The dates are Feb. 14-16.  We'll be leaving from WCU on Friday afternoon, after classes, and returning on Sunday afternoon.  For more information and to register, go to:
http://www.catholiconcampus.com/gyha
SPRING RETREAT
Our WCU CCM spring retreat this semester will be at the Lake House over the weekend of April 4-5.  More details to come, but go ahead and mark your calendar if you'd like to attend!
God bless!
Matt
--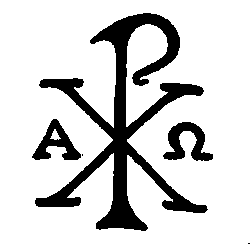 WCU Catholic Campus Ministry
Matthew Newsome, MTh, campus minister
(828)293-9374  |   POB 2766, Cullowhee NC 28723