Greetings, students!  And a Merry Christmas to you - remember, the Christmas season extends to the Solemnity of the Baptism of the Lord, which we celebrate this coming Sunday, so don't be in such a rush to put Christmas behind you.  I hope you all have had a wonderful break and are ready to come back to Cullowhee recharged and ready for the next semester.  
We are busy preparing to welcome you back at CCM.  Here's a look at our first week.
SUNDAY - JAN 12
Our first Mass of the new semester.  Rosary & Confession at 7:00pm.  Mass at 7:30pm.  After Mass, during our Credo session we will be talking about the Fourth Commandment (honor thy father & mother).  What does that teach us about family?  What does that teach us about society?  Come with questions!
WEDNESDAY - JAN 15
Our first Supper @ the Center of the new semester.  Come at 6:30pm for the grub (menu TBD).  Stay for a special program at 7:30.  This Wednesday we welcome a special guest to join us.  Jeffrey Tucker is the director of publications for the Church Music Association of America, the editorial director of the journal 
Sacred Music
, and editor of the
New Liturgical Movement
.  He is the author of several books, including
Sing Like a Catholic
.  He also runs the
Chant Cafe
blog.  He'll be speaking to us about liturgical music and will be taking questions.  It should be an interesting discussion, so we hope you will be there!
SMALL GROUPS
We are working on a schedule for our small scripture discussion groups for the spring semester.  We plan on starting our small groups the second week of the semester.  Stay turned for the locations and times!  
RETREAT DATES
Please mark your calendars for Feb. 14-16, the weekend of
Give Your Heart Away
, our annual diocesan service retreat weekend for college students.  Once more it will be in Hickory at the Catholic Conference Center.  Registration form and more information is online.
http://www.catholiconcampus.com/gyha
We will have our annual WCU CCM spring retreat at a date TBA (likely sometime in April).  I am working on finding an available weekend and will post that information as soon as I have it.
PARKING
Parking stickers are available for the CCM lot for $50 per semester.  Come by the Catholic Student Center and get yours while they last!
I do look forward to seeing all of you in just a few days' time.  Travel safely and keep warm until then!
Pax Christi,
Matt
--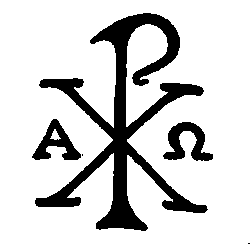 WCU Catholic Campus Ministry
Matthew Newsome, MTh, campus minister