Dear Students,
I have you are having a wonderful Fall Break!  Because of the break, we don't have any of our regular activities at the Catholic Student Center this week.  Enjoy your time off!
We will have our normal Sunday night schedule this coming Sunday, Oct. 13.  This includes Rosary & Confession at 7:00pm, Mass at 7:30, followed by our Credo session.  The topic at Credo this week will be Jesus Christ.  Jesus asked the Apostles, "Who do you say that I am?" (Mt 16:15).  This is the fundamental question.  What do we know about the Second Person of the Holy Trinity?  Is he God?  Is he man?  Is he a little of both?  Do these questions matter?  Come, join the discussion and learn about our Lord!
See you then!
Matt
From Theology and Sanity by Frank Sheed:
We are saved or damned according to what we love.  If we love God, we shall ultimately get God: we shall be saved.  If we love self in preference to God, then we shall get self apart from God: we shall be damned.  But though in our relation to God the intellect does not matter as much as the will... it does matter, and as I have said, it is too much neglected - to the great misfortune of the will, for we can never attain a maximum love of God with only a minimum knowledge of God.



For the soul's full functioning, we need a Catholic intellect as well as a Catholic will.  We have a Catholic will when we love God and obey God, love the Church and obey the Church.  We have a Catholic intellect when we live consciously in the presence of the realities that God through His Church has revealed.  A good working test of a Catholic will is that we should do what the Church says.  But for a Catholic intellect, we must also see what the Church sees.  This means that when we look out upon the Universe we see the same Universe that the Church sees; and the enormous advantage of this is that the Universe the Church sees is the real Universe, because she is the Church of God.  Seeing what she sees means seeing what is there.  And just as loving what is good is sanctity, or the health of the will, so seeing what is there is sanity, or the health of the intellect.



from Chapter 1: Religion and the Mind
--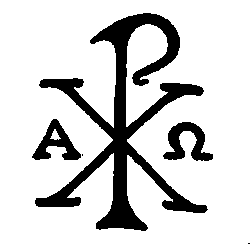 WCU Catholic Campus Ministry
Matthew Newsome, MTh, campus minister
(828)293-9374  |   POB 2766, Cullowhee NC 28723