Dear Students,
Saints alive!  We've got a lot of great saint-inspired activity going on at CCM.  Take a look.
WEDNESDAY
Tomorrow for our fellowship dinner Hunter is cooking for us - it's comfort food night with some home made mac and cheese!  Then Tim has a wonderful interactive program entitled "The Weirdest Saints You've Never Heard Of."  It turns out God can make saints even out of the strangest odd-balls you can think of.  Come learn more!  Dinner is served at 6:30pm, with the program following.
THIS WEEKEND
Those who have signed up for our Beach Retreat, "Saints & Sinners," have a wonderful weekend ahead of us.  Be on the lookout for an update in your email regarding packing list and car pools.  The rest of you, please pray for those of us on retreat.
SUNDAY
Mass as usual at 7:30pm.  Because of the retreat, there will be no Credo after Mass this week.  Rosary & Confession 30 minutes before Mass.
NEXT WEEK
Nov. 1 is All Saints Day, which is a Holy Day of Obligation (and the origin of the Oct. 31 celebration of Halloween, or "All Hallow's Eve").  Our Wednesday night program next week will be Halloween themed.  We will have Mass on campus on Thursday, Oct. 31, at 4:30pm (Vigil for All Saints).  In addition, we will have a special All Souls Mass on Saturday, Nov. 2, at 12:30pm, in Latin.  More info about all of that will be posted on our Facebook group.
DISCIPLESHIP RETREAT
Registration is closed for our Nov. 8-10 College Discipleship Retreat in Black Mountain.  Those who have signed up need to get their registration fee turned in to me by the end of next week. 
ONE CAMPUS ONE PURPOSE
CCM is joining efforts with the Wesley Foundation to sponsor an event for all campus ministries on Nov. 14 called "One Campus One Purpose."  It will be held at Illusions in the UC at 7:00pm and feature music, prayer and discussion.  Mark your calendars now to join us!
SMALL GROUPS
Lastly, remember our small groups that meet Monday, Tuesday and Thursday at 6:30pm at various locations around campus.  It's a great way to become part of our Catholic community and delve more deeply into the scriptures.  If you are interested, just contact me or any of the student leaders for more info.
God bless!
Matt
--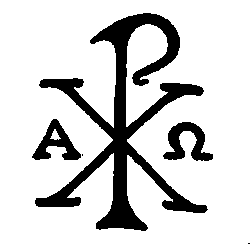 WCU Catholic Campus Ministry
Matthew Newsome, MTh, campus minister
(828)293-9374  |   POB 2766, Cullowhee NC 28723