Dear Students,
Welcome back to the 'Whee and the last half of the semester.  It will fly by quicker than you realize, especially with so many opportunities from Catholic Campus Ministry.

THIS WEEK
Our Wednesday night dinner this week will be prepared by Alex Bogart.  He's making pizza casserole for us.  Sounds intriguing.  It's a pizza!  It's a casserole!  What is it?  Come find out!  After dinner, our program this week will be "Evangelization through the Media," presented by Sarah Taylor.  Catholics are getting more and more involved in modern media outlets - blogs, Catholic tv, Indie film companies, there are "media nuns," and the Pope tweets!  Come learn all about it - and share your own favorite Catholic media outlet.  It all starts this Wednesday at 6:30p.
Our small groups are meeting this week on their regular schedule.  Note that the Monday small group has changed its location to the 3rd floor of the UC (by the theater entrance).  Tuesday's group meets in the Balsam Lobby, and Thursday's group meets on the UC balcony.  The Thursday night graduate student group meets at the Catholic Student Center.  All small groups meet at 6:30p for approximately one hour.  If you have not gotten involved in a small group yet this semester, this is a great time to join up.  Small groups are always open to new members, and no commitment is required.  Come check out a session!
Note: this Thursday I will be travelling to Charlotte for a diocesan faith formation staff meeting, so I will not be in my office.
Mass this Sunday is at 7:30p, as usual.  A reminder that Father Voitus gets here no later than 7pm and is available for Confessions before Mass.  After Mass this week, our Credo session will be about the Holy Spirit (the "mysterious" Person of the Holy Trinity).  
RETREAT OPPORTUNITIES
Our Beach retreat is coming up Oct. 25-27.  For those of you who have registered but not yet paid, the payment deadline is tomorrow.  Please bring your retreat fee with you to Wednesday dinner if you don't get it to me before hand.  Thanks!
The Diocesan College Discipleship Retreat in Black Mountain is Nov. 8-10.  The deadline to register is Oct. 17, which is this Thursday.  Students have already registered from WCU, App, UNCC, Wingate, High Point University, UNCG, UNCA, Davidson and more!  This is a great opportunity to fellowship with Catholic students from across the Diocese.  Don't miss out!  More information, and the registration form, can be found here:
http://www.catholiconcampus.com/retreat
(And if you want to check out some photos from last year's retreat, to get an idea of what it's like,
check out our album
).  
SERVICE OPPORTUNITIES
We need help!  There are three more home football games on the calendar and we need students to sign up to work event parking.  The dates are Oct. 19, Oct. 26, and Nov. 16.  Selling event parking for these games is one of the best ways we can raise money for Catholic Campus Ministry.  If you value the opportunities that CCM provides, please help us with this very easy fundraiser.  All it takes is showing up a few hours before the game starts to man the parking lot. People pull in and literally give you cash!  It's so easy!  Our event parking fundraiser is down this year because of rain at the last game, so we need to make that up.  And we need your help!  Put you name on the sign up sheet when you come for Wednesday dinner, or email me and I can add your name for you.  Thanks!

A BIG THANKS
To Hunter Reid who worked all during Fall Break to renovate our sacristy cum laundry room.  It looks a thousand times better.  If you have not seen it yet, be sure to check it out!
KEEP IN TOUCH
As always, keep an eye on our
Facebook Group
for the latest information, including Adoration times and other prayer opportunities.   
Have a blessed week!
Matt
--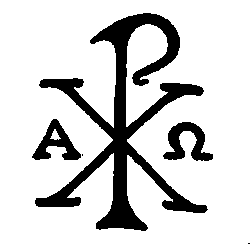 WCU Catholic Campus Ministry
Matthew Newsome, MTh, campus minister
(828)293-9374  |   POB 2766, Cullowhee NC 28723