Happy Tuesday!  And happy feast of St. Therese of the Child Jesus, aka St. Therese of Lisieux, aka St. Therese of the Little Flower.  This more modern day saint was born in 1873 and died only twenty-four years later in 1897.  She was not much older than many of you reading this email are today.
St. Therese was a Carmelite nun who never went on missions, never founded a religious order, never performed any great works.  She did keep a journal which has been published under the title Story of a Soul.  By the standards of the world, there was nothing great or extraordinary about her short life.  Yet within 28 years of her death, she was canonized a saint, and today she is considered one of the great Doctors of the Church (putting her alongside holy men and women such as St. Augustine, St. Jerome, and St. Thomas Aquinas).  
She is a wonderful example to all of us - especially young people - that you don't need to live extraordinary lives or do extraordinary deeds to have extraordinary love.  Take a few moments today to learn more about St. Therese.  Here is a good place to start:
THIS WEEK AT CCM
Wednesday
This Wednesday for dinner we have a trio of chefs working to feed us.  Casey, Sarah and Carly will be cooking up a feast for us you don't want to miss.  After dinner, our program will be led by Stephanie Czarkowska.  She will be telling us about some of her favorite family traditions from Poland, and how these traditions have kept her strong in the faith.  You are also invited to come share some of your favorite traditions from your own family that have meant a lot to you.  The family is the domestic church and the place in which most of us first learn about God.  So please come share!
Friday
This Friday is the first Friday of the month. Fr. Voitus plans on coming to campus on the first Friday of each month to offer Mass for us, followed by Adoration and Benediction.  This Friday is also the Feast of St. Francis of Assisi, so we will be celebrating his Mass.  Mass starts at 3:30pm.  It will be a great way to begin your fall break on a holy note!  We hope you can join us.
Small Groups
Just one change to our small group schedule.  Our Monday night small group has changed location from Central to the third floor of the UC.  We hope this more centralized location will be easier for people to find.  They are meeting just outside the theater entrance at 6:30pm.  All other times and locations are the same.
MONDAY - 6:30p - 3rd floor UC
TUESDAY - 6:30p - Balsam Lobby
THURDSAY - 6:30p - UC Balcony
THURDSAY (Graduates) - 6:30p - Catholic Student Center
If you have not participated yet in a small group this semester but are thinking about trying, please do.  It's ok to jump in at any time, and you are not required to commit to going each week, so please feel free to give it a try.
NEXT WEEK - FALL BREAK
Because of Fall Break, our regular schedule of activities is on hold next week.  This means NO MASS on campus Sunday, Oct. 6.  If you are remaining on campus over break, there are Sunday Masses at St. Mary's at 9:00 and 11:00am.  If you need a ride to Mass please post on our
Facebook Group
.  Our next Mass on campus will be Sunday, Oct. 13.
We will be using this opportunity over break to do some remodeling of our sacristy (aka laundry room), the room right outside the confessional.  If anyone will be around and would like to help with that effort, please get in touch with me.
FALL BEACH RETREAT - OCT 25-27
We currently have just
one space
remaining open!  If you'd like to make an awesome retreat with your CCM friends, please sign up.  
Click here to register!
COLLEGE DISCIPLESHIP RETREAT - NOV 8-10
We are also taking registrations for our Discipleship Retreat in Black Mountain.  This is not only a wonderful retreat but a good opportunity to connect with Catholic college students from all across our Diocese. For more information about this retreat, and to register, follow the link below.
Have a wonderful and safe fall break, and we'll see you all back on campus on Oct. 12!
God bless,
Matt
--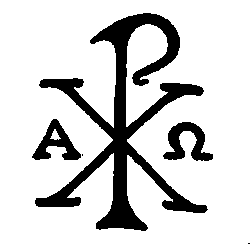 WCU Catholic Campus Ministry
Matthew Newsome, MTh, campus minister
(828)293-9374  |   POB 2766, Cullowhee NC 28723