Dear Students,
It's another great week in the 'Whee!  As always, there are great things happening with Catholic Campus Ministry and you are invited to be a part of it all.
WEDNESDAY
Tomorrow' fellowship dinner will be prepared by Jessica and Kat, who are serving up... breakfast!    Who doesn't love breakfast for dinner?  This week is just about hanging out and having fun.  We know the semester is really starting to get into full swing and the realities of assignments and exams are starting to pile up.  So we invite you to spend some time just relaxing at the CCM.  Jess and Kat have decided on a "sleep over" theme, so after dinner we'll break out the board games and share some laughs.  You are welcome to even come in your (modest) pajamas!  
SMALL GROUPS
Our small groups are going very well - if you haven't found one yet to join we encourage you to do so.  What goes on in a small group?  Prayer, scripture reading, honest talk about God and faith, and whatever might be on your mind.  It's an amazing way to bond with fellow Catholic students in a relaxed and intimate setting.  Why not check one out?  Our small groups meet at 6:30pm at the following locations.
MONDAY - Central common room
TUESDAY - Balsam lounge
THURSDAY - Benton/Albright lounge
Starting this Thursday we will have a new small group meeting for graduate students and young adult faculty meeting at the Catholic Student Center, also at 6:30pm.
EUCHARISTIC CONGRESS
It's this weekend!  Those of you signed up to attend need to meet at the Catholic Student Center at 3:30 on Friday to car pool.  If you have not yet paid Matt your $15, please bring to dinner on Wednesday.
CREDO
We began our catechetical series after Mass this past Sunday and were overjoyed to see so many of you there, eager to learn more about the faith.  This coming Sunday we will continue.  Our topic this week will be the word credo itself, which means "I believe."  What is does it mean to believe?  Does it matter what we believe in?  What is "faith" anyway?  Credo will start approximately 15 minutes after Mass and end no later than 10pm.
SUNDAY SUNDAY SUNDAY!
Speaking of Mass, it's always Sunday at 7:30pm.  Lately the pews have been filling up, so we encourage you to come early.  Join us in the Rosary at 7:00 - and a reminder that from 7:00 until about 7:25 or so, Father Voitus is in the Confessional, available for anyone who wants to take advantage of the Sacrament of Reconciliation.  
ADORATION
We'd like to offer opportunities for Eucharistic Adoration as often as we are able.  We are going to attempt to have Adoration in our chapel for 30 minutes each day during the week from 12:00 to 12:30.  We are still working out the schedule, though, so for the time being it will be determined on a day-by-day basis.  Keep an eye on our Facebook group and we'll post each morning whether there will be Adoration that day.
WE NEED YOUR HELP!
Lastly, CCM needs to ask for your help.  We are very much a student led and student oriented ministry.  We couldn't do half of what we do without student participation.  There are two immediate needs we have right now that you can help us with.  
1. We need cooks!  We have a sign up sheet in the kitchen for volunteer cooks for Wednesday nights.  We have a lot of empty weeks left.  We need cooks for Oct 2, Oct 16, Oct 23, Nov 6, Nov 13, and Nov 20.  If you have never cooked for us before, don't let that stop you.  Just come talk to me and I can give you the run down.  It's not hard, is usually a lot of fun, and we can find another student to help you if needed.
2. We need volunteers to help with football parking.  One of the ways we raise funding for our ministry is to sell parking for home football games.  This is a super-easy fundraiser that only requires two people to be successful - and you will be finished in time to see the game.  We have a sign up sheet on the fridge and to date most home games only have one person signed up.  Our first home game is this Saturday and we still need a second person.  You could be that person!  Please contact me for more information on how to help.
Thanks and God Bless!
Matt
--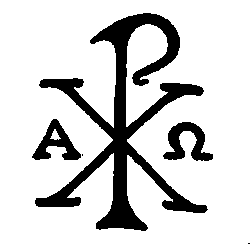 WCU Catholic Campus Ministry
Matthew Newsome, MTh, campus minister
(828)293-9374  |   POB 2766, Cullowhee NC 28723