Happy Tuesday!
A reminder first of all that I will be pretty scarce around campus this week.  I will be out of town on Wednesday and Thursday to attend an overnight meeting of campus ministers in Hickory.  On Friday I will be at St. Mary's all day manning our Rummage Sale (anyone who wants to come help out is welcome, by the way).  However, the Catholic Student Center remains open all week with our regular activities, and if anyone needs me I am just a phone call, text, or email away.
Before we get into this week's schedule update, I want to mention something new we are starting this Sunday called Credo.  Credo is Latin for "I believe," and is where we get our English word "creed."  For example, we say the Nicene Creed each Sunday at Mass, and many of you also know the Apostles Creed, which we use when we pray the rosary (among other things).  A creed is a concise summation of the core elements of our faith.
In our Sunday Credo sessions we will be looking at various different aspects of our Catholic faith and unpacking them a bit.  Each Sunday after our 7:30pm Mass we will have 15 minutes or so of fellowship time, as usual.  But then those who are interested are invited to stick around for our Credo session.  Each Sunday will focus on a different topic.  I (or sometimes Fr. Voitus) will speak for a short while, and we will follow that with an open discussion.  The evening will end by 10pm.  If you are interested in learning more about the Catholic faith, have questions you'd like to investigate, or simply want to deepen your knowledge of what the Church teaches, we would love for you to join us.  Grab a cup of coffee, find a comfy spot on the couch and settle in Sunday night for good theology and good conversation.
THIS WEEK
Wednesday.  This Wednesday our dinner will be prepared by Sarah Taylor, who will be whipping up some food from her ancestral homeland (no, I don't mean Greensboro).  She'll be preparing some different curries for us (mild and spicy, for your taste), so some prepared for something different.  Our after dinner program will be about vocations.  Fr. Voitus will be our special guest this week, to speak with us about how he discerned the call to the priesthood.  You don't want to miss it!  (We need people to sign up to cook on Wednesdays - please consider putting your name on the cook list in the kitchen.)  
Thursday.  Our Rummage Sale fundraiser kicks off at St. Mary's with "Parish Preview Night" from 6-8pm.  I could use some help manning the sale table if anyone is available. Also, come and shop!
Friday.  Rummage Sale at St. Mary's from 8am until roughly 2pm.  Help needed manning the sales table.
Saturday.  Rummage Sale at St. Mary's, 8am until roughly 2pm.  Help needed not only with sales, but also with clean up afterwards.  Dr. Steve Miller will be our on-site person in charge on Saturday and he'd appreciate any help he can get.  Thanks in advance!
Sunday.  Mass at 7:30pm.  Rosary and Confessions 30 min before Mass.  Our first Credo session will be after Mass upstairs.  Plan on joining us!  
Also, we had to reschedule our EMHC meeting from last week.  Anyone wishing to serve as an EMHC please be here at 6:45 this Sunday.
SMALL GROUPS
Our small group scripture studies are ongoing.  We have groups meeting on Mondays, Tuesdays and Thursdays at 6:30pm, for about an hour.  Mondays are in the Central common room, Tuesdays in Blue Ridge, and Thursdays in the lobby between Benton and Albright.  All are welcome.
EUCHARISTIC CONGRESS
There are still a handful of spaces available for registration for our College Night lock-in and Adoration at the Eucharistic Congress.  $15 gets you overnight stay at the lock in, breakfast and lunch on Saturday, and a tshirt.  Sign up online:
I hope everyone has a great week - do something special for Christ today!
Pax,
Matt
--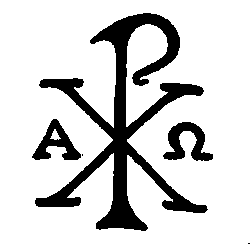 WCU Catholic Campus Ministry
Matthew Newsome, MTh, campus minister
(828)293-9374  |   POB 2766, Cullowhee NC 28723