Greetings, Students!
What a wonderful Week of Welcome at Western!  (A little alliteration thrown in for you English majors, no extra charge).  It was great seeing so many of you at our first Wednesday night dinner and our annual sunset hike to Waterrock Knob.  Check out the photos on Facebook!  I sincerely look forward to getting to know each of you more fully over the course of the semester.  
Here's what's going on this week and beyond at Catholic Campus Ministry:
SMALL GROUP BIBLE STUDY
Our small group sessions have begun this week.  We encourage you to find one that fits with your schedule and join in.  Each meeting starts at 6:30pm, lasts about one hour, and includes scripture reading, prayer and reflection.  These small groups are open to anyone and a great way to add an extra measure of prayer to your week.  They meet in different locations on campus.
MONDAYS: Central common room
TUESDAYS: Balsam lobby
THURSDAYS: lobby between Benton & Albright
We also have a small group just for graduate students and young adult faculty members which will begin meeting this coming Monday at the Catholic Student Center at 6:30pm.  For more information about a particular small group, please email me and I will put you in touch with the group leader(s).
WEDNESDAY DINNER
Please join us for our weekly fellowship meal Wednesday at 6:30pm here at the Catholic Student Center.  This week's meal will be prepared by Alex Cassell - she's making baked spaghetti for us!  After dinner, we will have a program led by Tim Segert on Lectio Divina, a traditional form of prayer involving sacred reading.  Don't miss it!
SUNDAY
We will have Mass on campus at 7:30pm as usual.  Rosary and Confessions 30 minutes before Mass.  After Mass this week we will have a meeting for anyone interested in serving either as an Extraordinary Minister of Holy Communion or as an Altar Server this semester.  If you would like to serve in either of those capacities but are unable to come to this meeting please let me know.
VOLUNTEER HELP NEEDED - RUMMAGE SALE FUNDRAISER
Campus Ministry is organizing a rummage sale at St. Mary's as a fundraiser for our CCM activities.  I am in need of students to help set up for the sale on Monday and Tuesday of next week (Sept 2-3).  I will be at the church from 10am until approximately 5pm both days working.  Please come by if you can and join us.  I would love to have enough help not to have to be there all day on Tuesday!  I also will need students willing to help during the sale itself.  Those dates and times are: Thursday, Sept. 5 from 6-8pm (parish preview night), and Friday & Saturday Sept 6-7) from 8am until approximately 2pm both days.  On Saturday we will need additional help after 2pm with clean-up.  Please contact me if you can help out.
EUCHARISTIC CONGRESS
We will be making a road trip from Cullowhee to Charlotte on Sept. 13-14 to attend the annual Eucharistic Congress at the Charlotte Convention Center.  We will have a special program on Friday night for college students including pizza, fellowship, and a guest speaker; Dr. Chris Kaczor, author of
How to Stay Catholic in College
.  We'll spend the night with a lock-in at St. Peter's church participating in all-night Eucharistic Adoration, and start the day Saturday by marching in the Eucharistic Procession through the streets of downtown Charlotte.  Saturday will feature loads of wonderful speakers, a chance to do some Catholic shopping, opportunities for Adoration, Confession and more. Registration is $15 and gets you lunch and a t-shirt.  To register,
please fill out this form online
(you'll need to bring your $15 to me).
That's it for this week.  Have a great one and God Bless!
Matt
--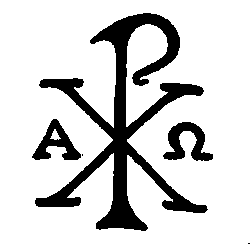 WCU Catholic Campus Ministry
Matthew Newsome, MTh, campus minister
(828)293-9374  |   POB 2766, Cullowhee NC 28723