My apologies for the "half email" sent out a few minutes ago.  As you come to know your campus minister, you will realize that God frequently allows me to make public goofs like this in order to keep me humble.  Just roll with it....  :-)
Dear Freshmen,
Welcome, from Catholic Campus Ministry at WCU!  You are receiving this email because you have made contact with us over the summer, either at one of the orientation fairs or via our web site or Facebook page.  
We are only a few short weeks away from the start of the semester.  As your campus minister, I greatly look forward to meeting and getting to know you all, and I invite you to pop by my office at the Catholic Student Center any time to say hi.  If you did not find the Catholic Student Center during your Freshman Orientation, you can find a map to our location on our web site:
We are easy to find, only a short walk from the center of campus, between the UC and the Ramsay Center.  While you are on our web site, be sure to check out our 
calendar page
 for a look at what we have coming up this semester.  Your first week on campus will be a busy one, so to help you plan ahead, here are some things you don't want to miss.
SATURDAY AUG. 17
Valley Ballyhoo, 4:30-7:30pm.  This is the big welcoming fair at the UC lawn where student organizations and other on and off campus groups set up information tables.  Catholic Campus Ministry will have a table and we encourage you to drop by and say hello.
SUNDAY AUG 18
This will be our first Sunday Mass on campus.  Mass is celebrated at 7:30 in the evening in our chapel at the Catholic Student Center.  Our celebrant is Fr. Joshua Voitus, pastor of St. Mary's, our local parish.  We gather to pray the Rosary half an hour before Mass, and offer snacks and fellowship after Mass.  (And starting on Sept. 8, we will be offering a catechetical and apologetics series called Credo from 9-10pm each Sunday, covering a wide variety of topics related to faith and morals.  Stay tuned for more information).
WEDNESDAY AUG 21
We have a new student open house - for Freshmen and transfers only - from 5:30-6:30pm.  This is your chance to get to know other new students, meet your campus minister and representatives from our student Peer Ministry Council, and ask any questions you have about Catholic Campus Ministry.  Then at 6:30 we will be joined by returning students for our weekly Wednesday fellowship meal together.  Each Wednesday at 6:30 we offer a free home cooked meal, followed by a faith-based program of some variety.  We hope you decide to become a regular part of our fellowship together!

FRIDAY AUG 23
Sunset hike and picnic on the Blue Ridge Parkway!  Gather at the Catholic Student Center at 6:00pm.  We will provide a bagged picnic dinner for you, and car pool together to Waterrock Knob on the Blue Ridge Parkway.  We'll enjoy a picnic and then a short but rewarding hike to the peak.  If the weather is nice, you can see three states from the top!  
OTHER DATES TO KEEP IN MIND
Catholic Campus Ministry offers a variety of other opportunities to enrich your faith during the semester, including participation in Diocesan-wide campus ministry events.  Just some to keep in mind...
Eucharistic Congress - Charlotte, NC, Sept 13-14
Charis Retreat - Black Mountain, NC, Nov 8-10
Beach Retreat - Folly Beach, SC, date TBA
ALTERNATIVE PARKING
One of the first things you will learn about WCU is that on campus parking can be a challenge.  We can help!  Our Catholic Student Center has a lot near the center of campus that can hold about 50 cars.  One of the ways we raise funds for our various activities is by selling parking permits for our lot.  The cost is $50 per semester, and we only make and sell 50 parking stickers, so you'll never have to fight for a space.  If you are interested in purchasing a parking permit from us, please contact me.  We sell most of our permits during the first two weeks of the semester, so don't delay!  (Of course permits are NOT required to park in our lot for Sunday Mass!)

ANY QUESTIONS?
Just ask!  As your campus minister, I am always available via email, phone or text.  My cell is 828-508-0789.   Joining
our Facebook group
is another great way to connect with other Western students involved in campus ministry.
Again, welcome to WCU.  I am so glad to have you as a part of our faith community, and I look forward to getting to know each of you better in the coming weeks and months.
God Bless,
Matt Newsome
cc: 
Mary Wright, Diocesan Director of Campus Ministry
Fr. Voitus, pastor of St. Mary's
WCU CCM Student Peer Ministry Council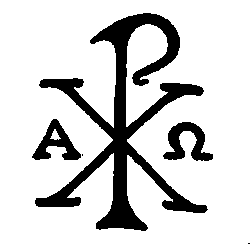 WCU Catholic Campus Ministry
Matthew Newsome, MTh, campus minister
(828)293-9374  |   POB 2766, Cullowhee NC 28723